Record:
World cave diving depth record -286m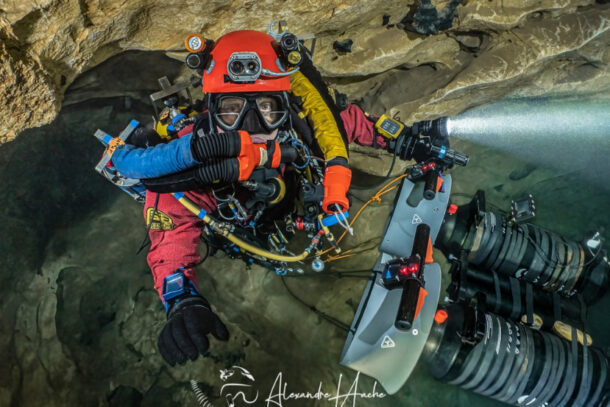 "Through my skills as a diver, I have adapted my professional techniques; to underground diving techniques, in order to continue explorations on several occasions in the main French cavities, from the longest to the deepest ones."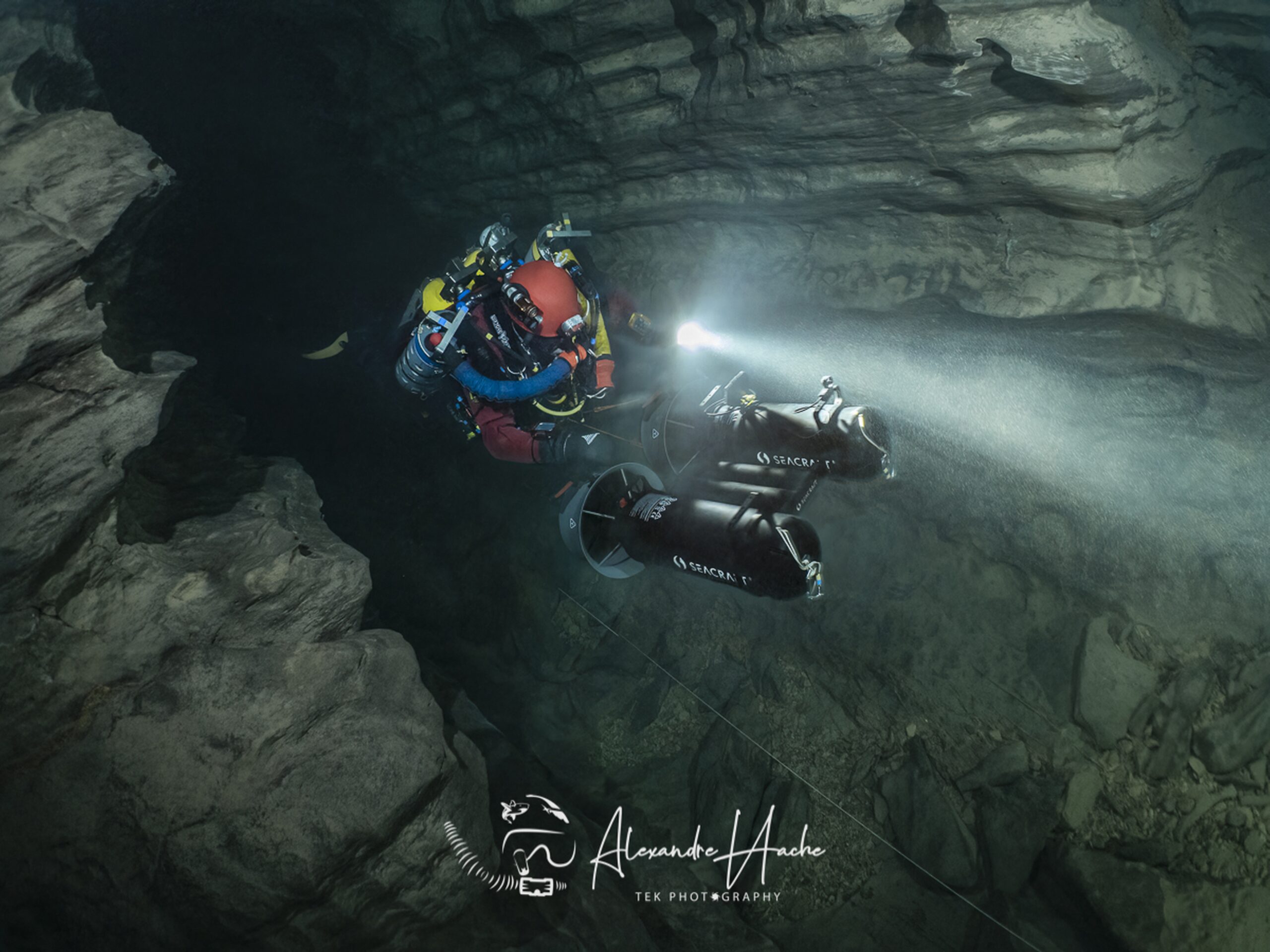 – 2023 Exploration of the Goul de la Tannerie: -246m
– 2022 : Source du Durzon : 2300m -138m
– 2022 : Source de Marnade Sump 3 : -153m
– 2020 Émergence de Bourne : after Sump 1 distance 4000m
– 2020 Source du Bestouan : distance 3000m
– 2019 : Goul du Pont ; over 700m explored after fissure-restriction on depths max -204m
– 2019 Gouls de la Tannerie : -243m
– 2019 Font Estramar : -286m ( project -300m )
– 2018 Port Miou : -233m distance 3000m
– 2017 Fontaine de Lussac : -197m
Xavier Méniscus

Seacraft equipment

In order to continue my explorations at the current depths and distances that exceed for the most part, the -200m depth, I had to use the most efficient equipment possible especially in terms of scooter. The DPV Seacraft Ghost is the ideal tool since the depth of use is greater than -300m but is also one of the fastest in order to have a minimum exposure time at great depths to avoid important stops. Thanks to its electronic management, it allows me to have a great flexibility of use, to know permanently the parameters of the scooter (power – autonomy – etc.).

At my penetration depths, it was impossible for me to make and bring back topography measurements; too penalizing in time for decompression. Thanks to the ENC2 navigation console it is now possible to bring back these topography data, unimaginable before the invention of this device.