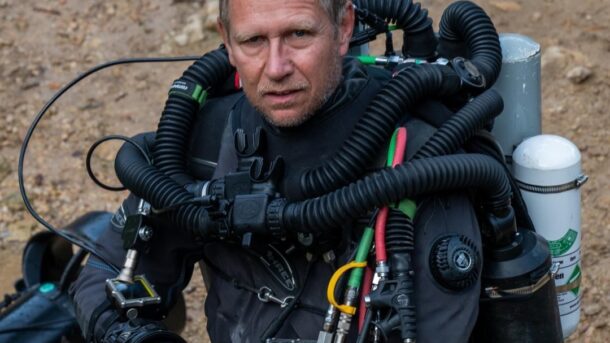 Richard is an Australian anaesthetist who has worked extensively in diving and hyperbaric medicine, and prehospital and aeromedical retrieval. He started diving in 1979, taking up cave diving in 1986. But it wasn't until 2000 that his passion for technical and cave diving really began, with mixed gas rebreather diving following soon after.
Harry has a particular interest in the logistics, physiology and technology of deep exploration, which has led to the development of various equipment and techniques to help on his projects.
In 2018 he was involved in the Thai Cave Rescue which has helped him pursue his other lifelong passion of underwater film making. He subsequently started the company Speleopix to further these endeavours.
SEACRAFT EQUIPMENT

My deep dive buddy is Craig Challen from Western Australia. Craig and I both use the Seacraft Ghost 1500Wh for our long range and deep exploration. All the way to the end of Cocklebiddy Cave (6.2km) and back, or to the depths of the Pearse resurgence presented no challenge for this amazing scooter. Bristling with video lights, cameras and the ENC for navigation and mapping the scooter looks, and is, formidable!