QUALITY
IS SEACRAFT SECOND NAME
Our life often depends on proper functioning of equipment used underwater. We are divers, and understand this very clearly.
Our equipment testing protocols are very strict, and every scoter need to pass some major tests before being delivered.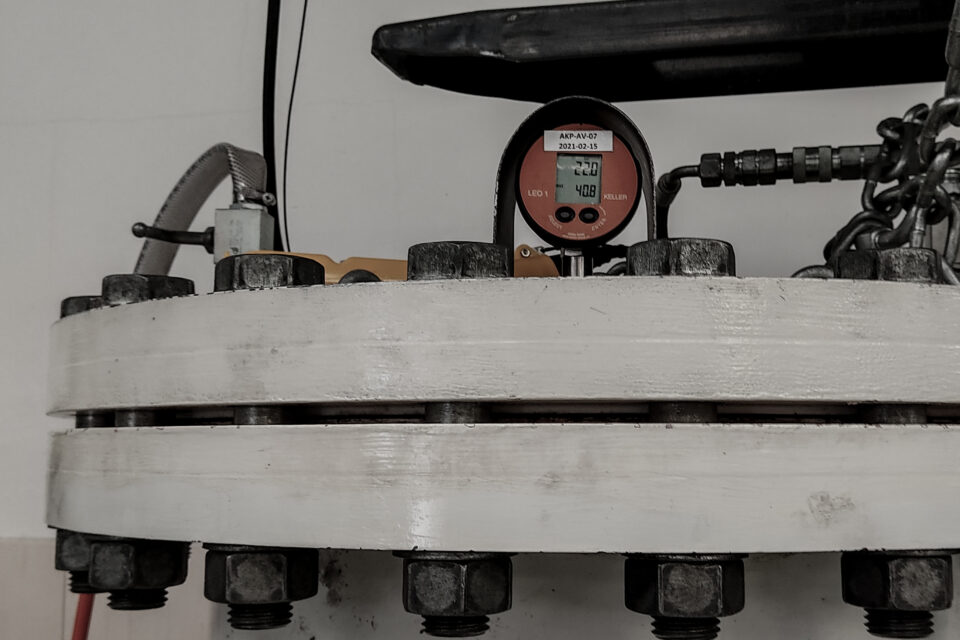 Pressure test
Using specially built pressure chamber, scooters are submerged underwater and pressurized to test pressure (220m or 300m depth, depending on DPV model) for 60 minutes. After this time- final pressure is measured to ensure if it was kept for the whole duration of test.
Scooters are pressure tested before locking electronic chamber, and carefully evaluated even for minor water presence.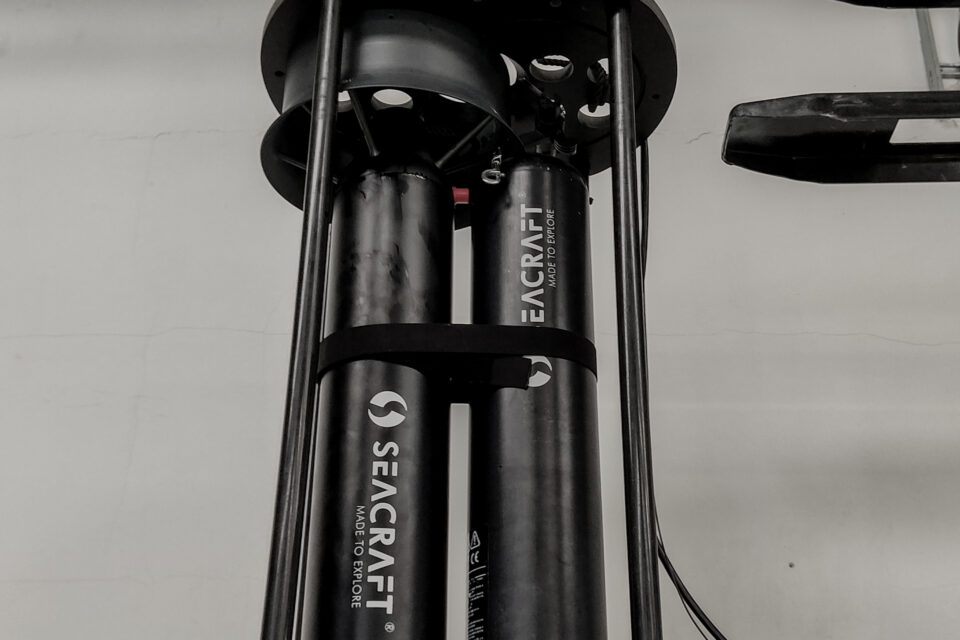 Water-filled pressure chamber
Test is performed without battery- in real life, battery rims act as additional strengthening elements.
Real in-water test requires more effort, but ensures that even a tiny leakage could be identified.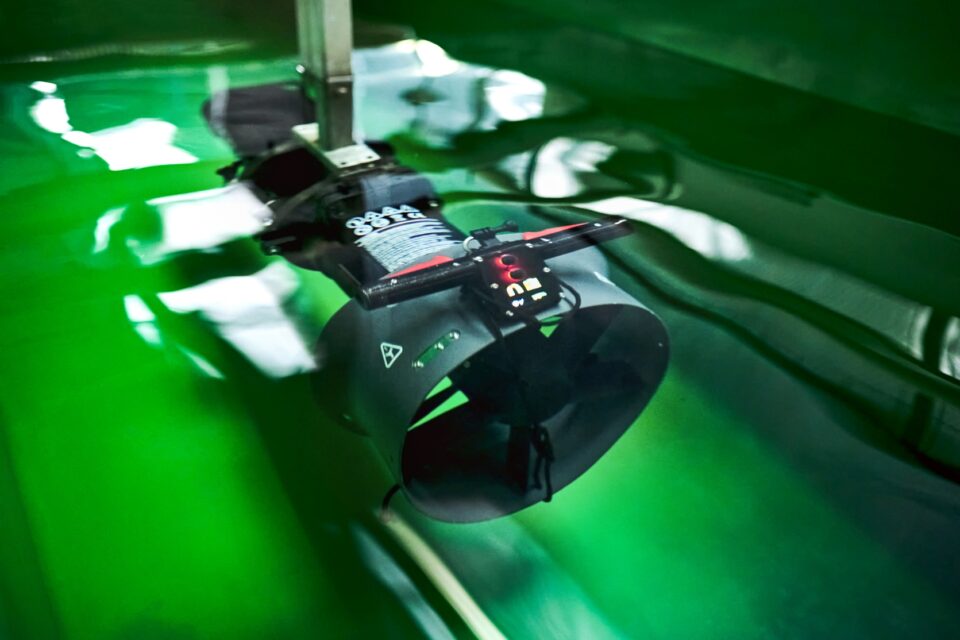 Electromechanical check in the test pool
Each DPV undergoes full power discharge test in the pool- with simultaneous thrust measurement, and logging of it's work using internal logger. Data about real burntime are evaluated and stored in our database.
This way, the drive system has a harsh maximum power trial what allows to ensure that all elements are working perfectly.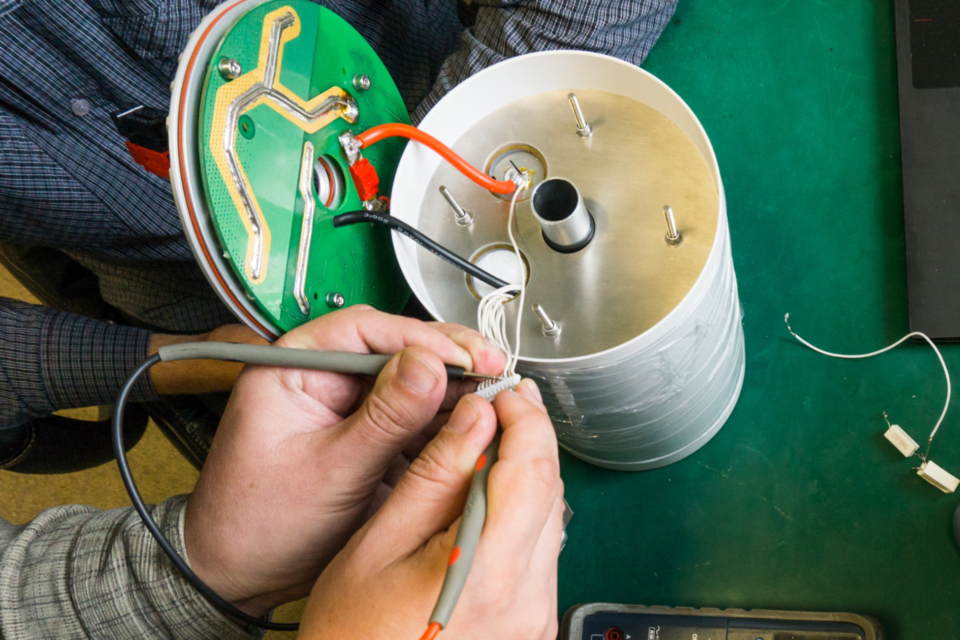 Battery testing
Each battery- being an expensive and very important part of DPV- is manufactured in-house and individually tested:
Real capacity test, using 25A load.
Physical short-current test, to ensure that protection circuits are working
Electrical and electronic test
Charging and discharging test
Voltage test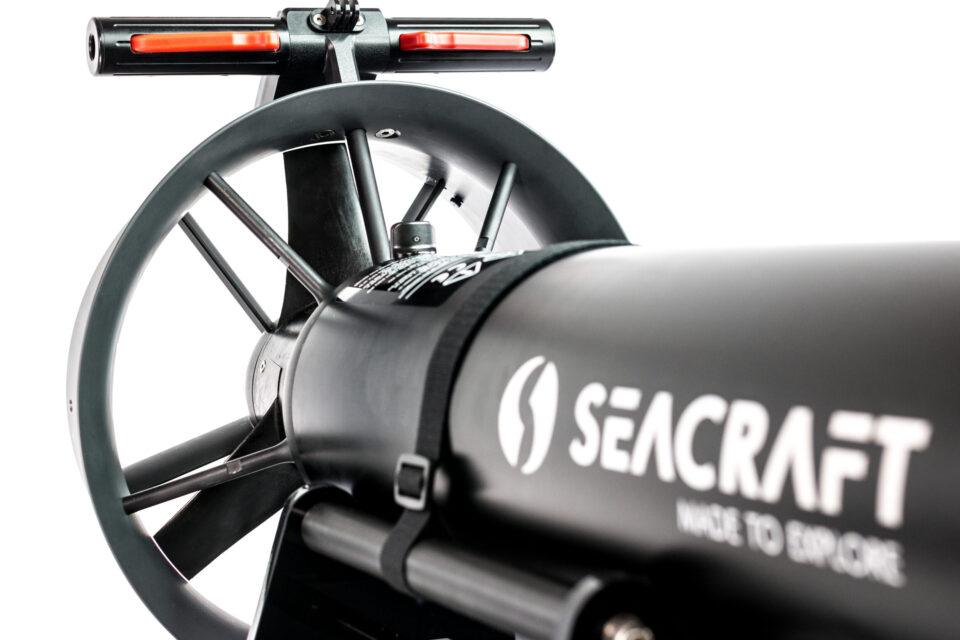 Final evaluation
After completion of assembly and production tests, scooters are tested for salt-water exposure, weighted and trimmed for fresh water condition, cleaned, dried and stored in the warehouse- waiting for shipment.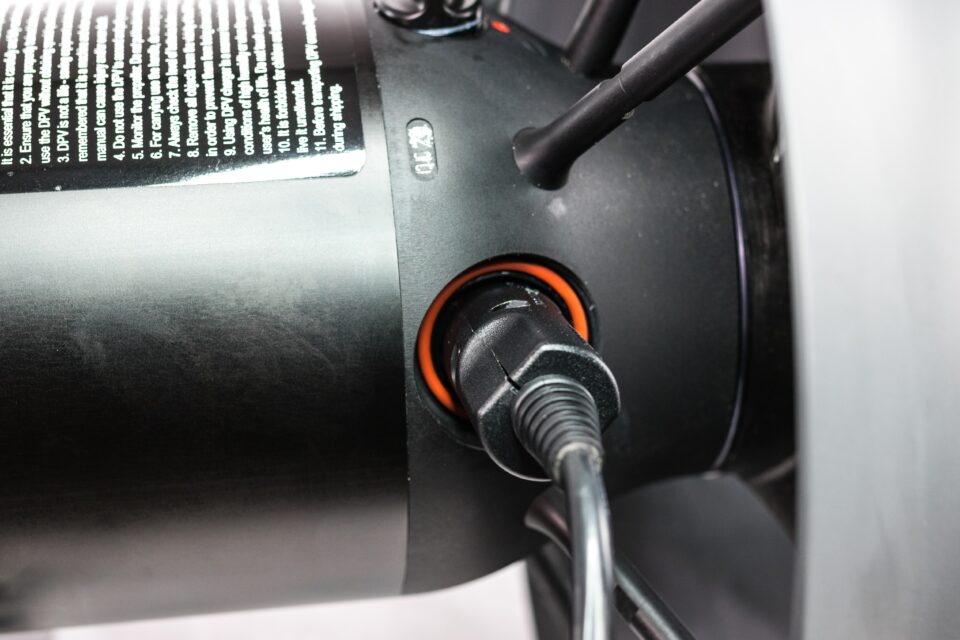 Serial number tracking
Each Seacraft scooter, and each battery has an individual serial number- where all components used, and their series are tracked.
It allows both- for tracking of potentially stolen units, as well as accessing full history of given unit.
Numbers are both encoded in DPV software, as well as hard stamped on the body.
Seacraft ENC's are also labelled with individual device numbers.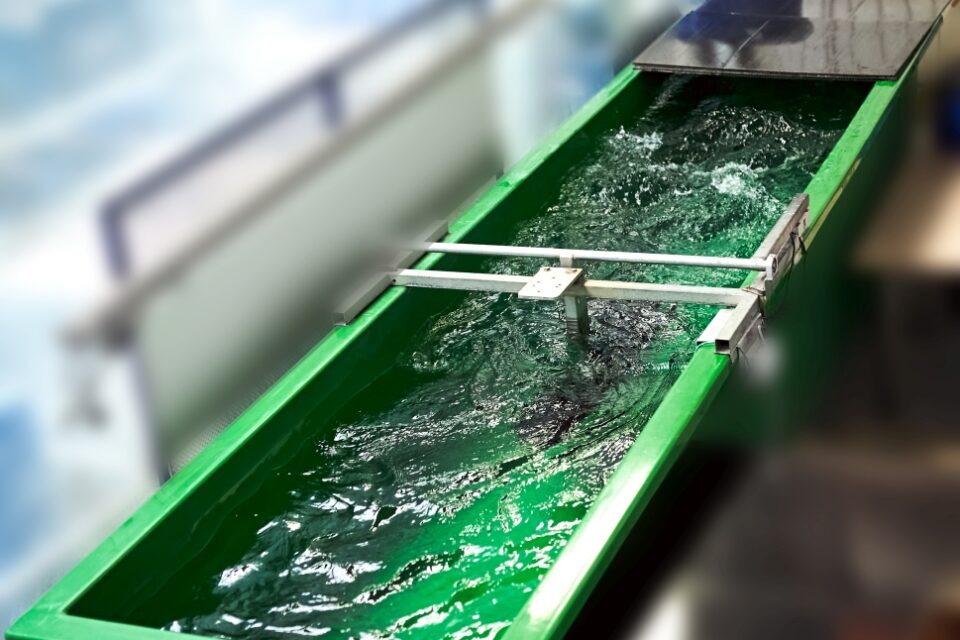 Dedicated for DPV's
Our testing euipment was designed and manufactured exactly for DPV testing- what allows to provide reliable, repeatable, and true results of manufactured scooters.