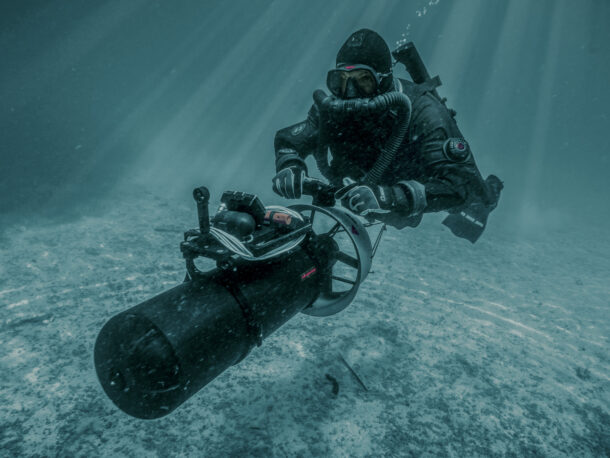 ENC3M is a simple and reliable underwater navigation system- allowing for multi-point track planning, and GPS assisted re-calibration of diver position. Due to very simple operation, minimal size, easy installation on the propulsion system, or even hand-held usage (for example in the final approach stage) it is a very versatile tool for divers requiring to have a reliable information about their position underwater.
With numerous mounting and usage options, it is a modular tool which can be used:
as a basic navigation console- standalone, displaying current heading, depth and time
combined with speed sensor, to be fully capable of underwater navigation based on dead-reckoning principles
combined with GPS buoy- allowing for position re-calibration without ascending to the surface
combined with GPS rigid mast- for easy position fix of fast-moving team, or in high-current flow water (as-rivers)
ENC3M

Route planning

Route can be planned as multi-point track- in visual way, in the azimuth-distance based way, or as absolute GPS locations of particular point.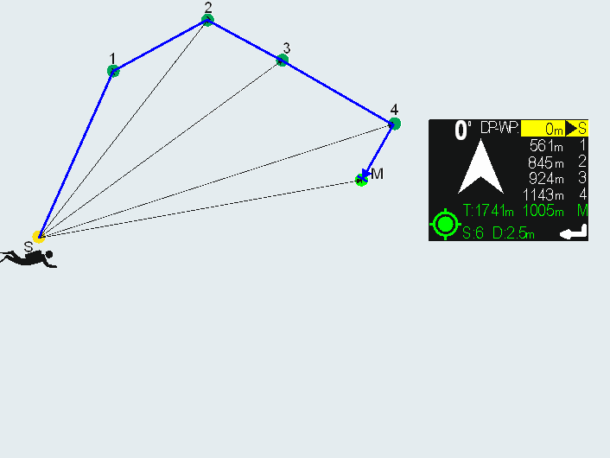 ENC3M

Underwater operation
Underwater, any point can be chosen in any moment- resulting in display of shortest possible (linear) route to the given point.
ENC3M will use calculated 100% underwater estimated position, or- if there is a good fix position available- recalculate position and directions in real time.
Diver can follow the pre-planned points one-by-one, or decide based on the situation where he wants to navigate.
To see ENC3M in action, and discover more about it's capabilities – see the video: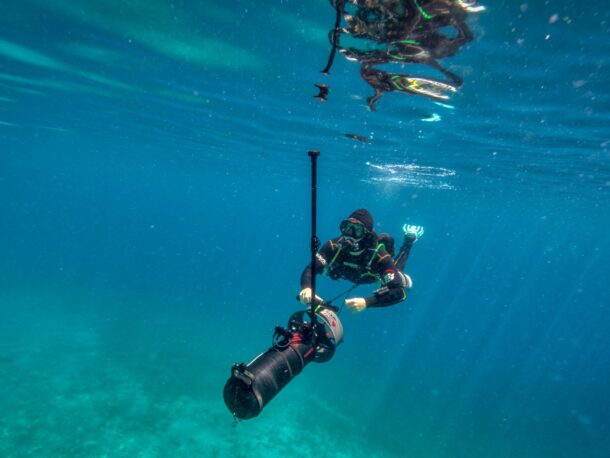 ENC3M

Rigid foldable mast
Special constructed mast, which is easy to fold into small element and store on the DPV- has a unique low drag profile, what reduces turbulences, vibrations, and sub-surface operator can obtain a fixed position even moving with a great speed.