NEWEST TECHNOLOGICAL SOLUTIONS

SPECIAL FOR SPECIALS

Seacraft submersibles are designed to contain cutting-edge technology in simple, robust and lightweight devices. Based on long development and testing in the most hostile natural environments – underwater caves, flooded mines, freezing water and great depths, we created a revolutionary propulsion system.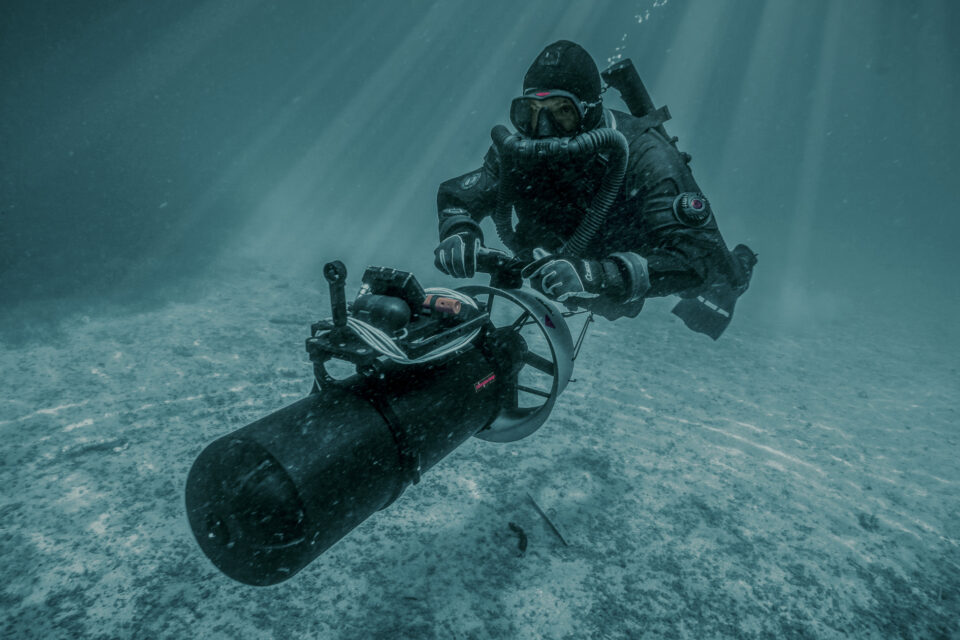 EXTREME POWER,
HIGH COMFORT, INTUITIVE OPERATION
Proven Seacraft DPV constructions were enhanced by features and solutions crucial to gain an advantage in modern warfare.
This is how Seacraft military line was born and further developed together with the best special forces operators in the world.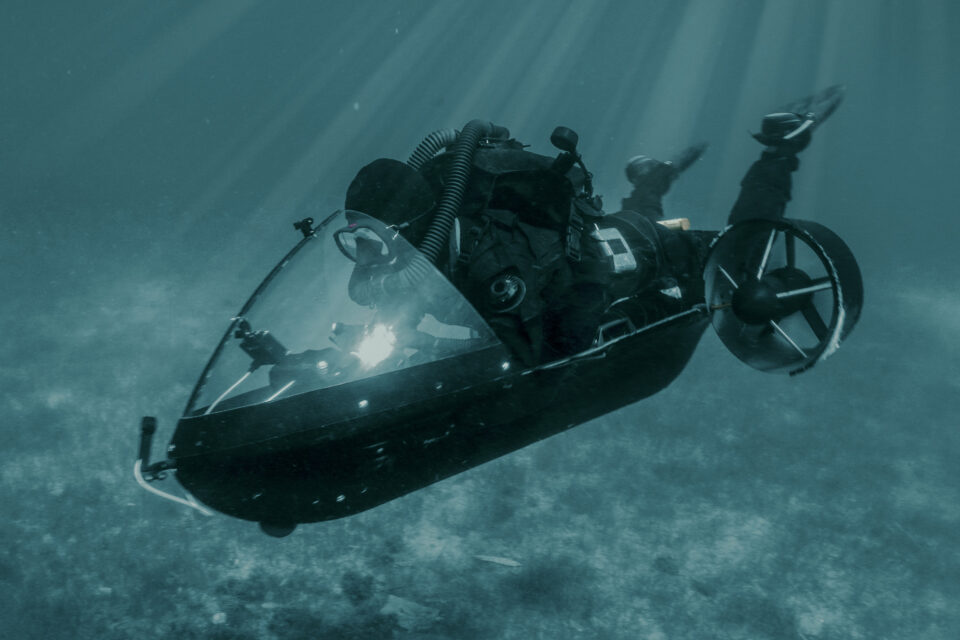 LIGHTER, FASTER, SIMPLER
…than anything on the market. Combining intuitive driving with simple service protocols and long no-maintenance intervals allowed to minimize the amount of training required and operational costs.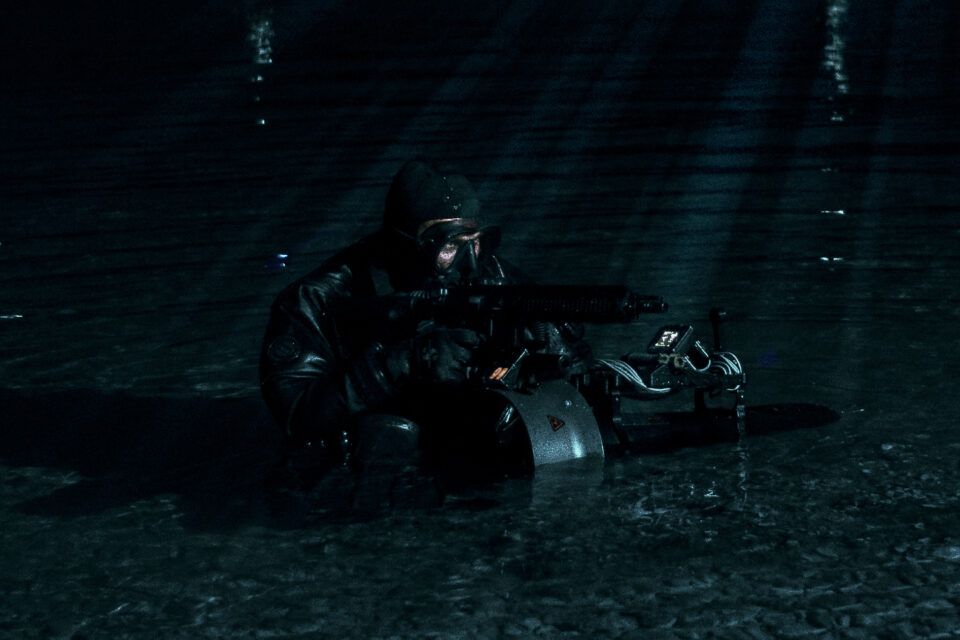 SILENT AND COVERT
A silent and covert operation is possible due to the elimination of transmission systems. BLAC engine steering also greatly minimizes electromagnetic noise. Seacraft engine produces virtually no sound underwater.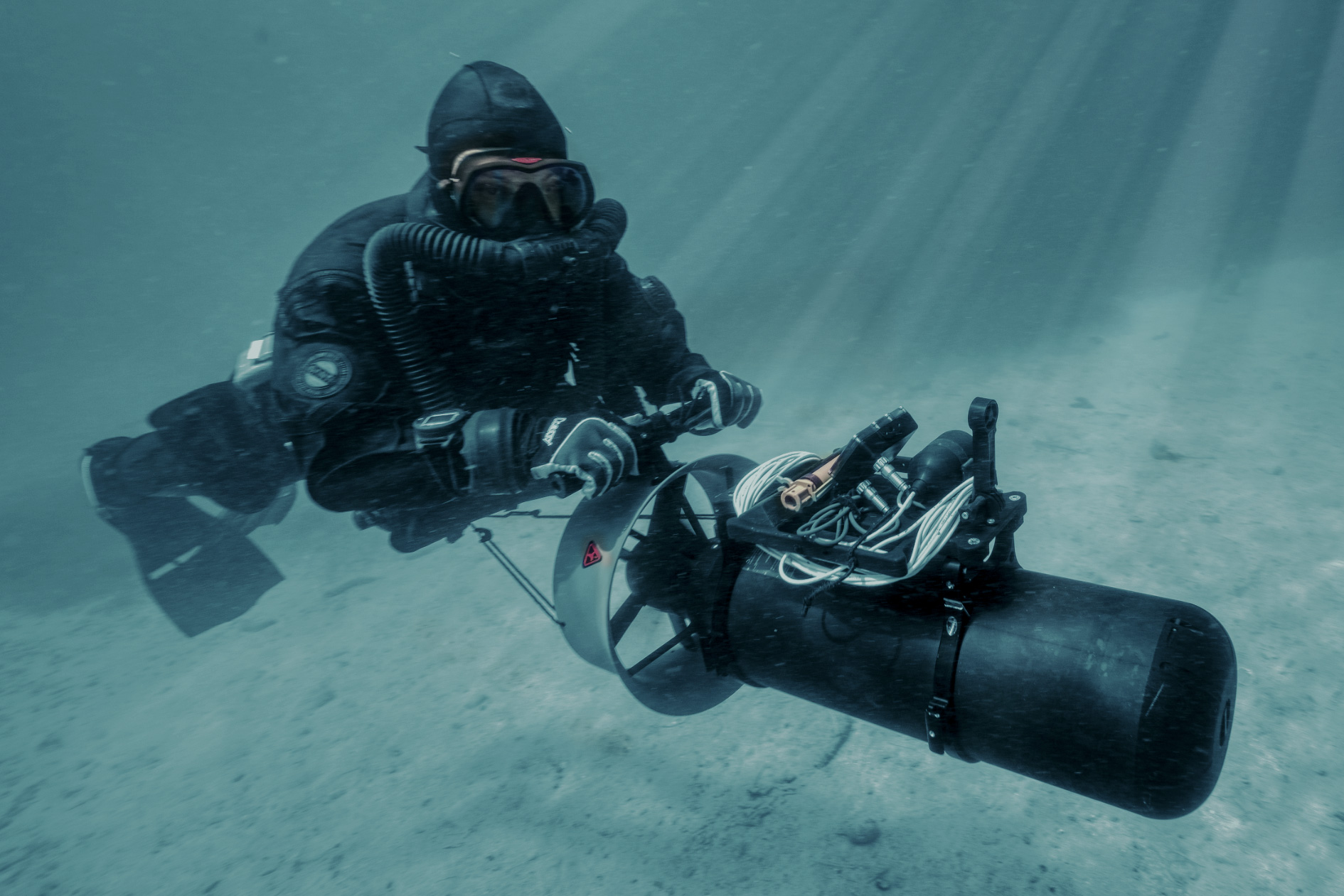 DPV

Diver Propulsion Vehicle
Our tow-behind military scooter line has got both lightweight and heavy-duty units. Special operation modes are designed for covert operation needs. Our DPVs are widely used by special forces, police operators and diving units.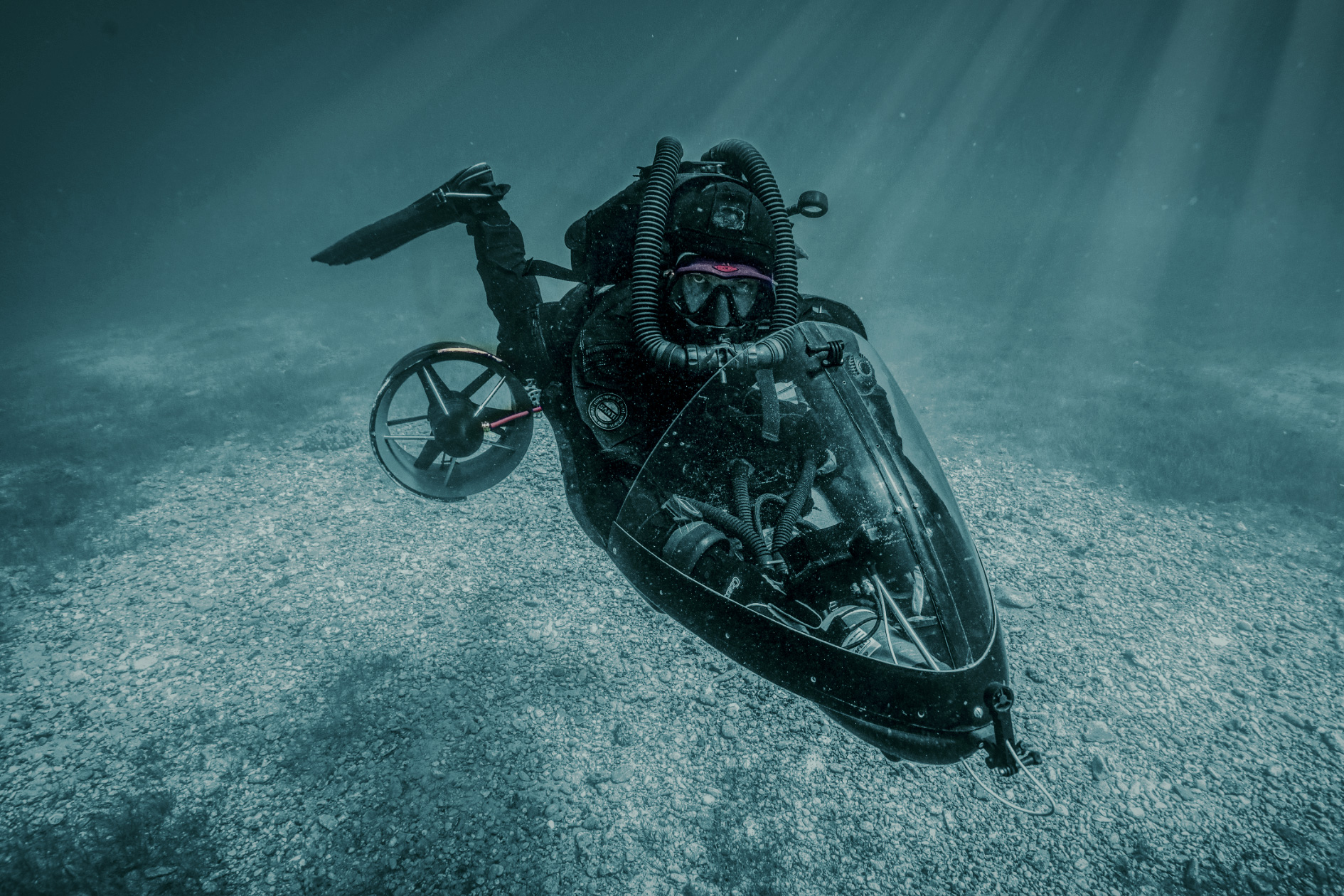 DPC

Diver Propulsion Craft
DPC is an answer for fast, lightweight, long range, multi use (surface and underwater) transport vehicle. In order to move faster underwater, we created fully hydrodynamic shielded high-power craft, made from lightweight composite materials. It can work both as a "small boat" – using integrated inflation/ emergency breathing system, as well as fully submerged up to 100 m SDV, moving easily over 7km/h (2m/s).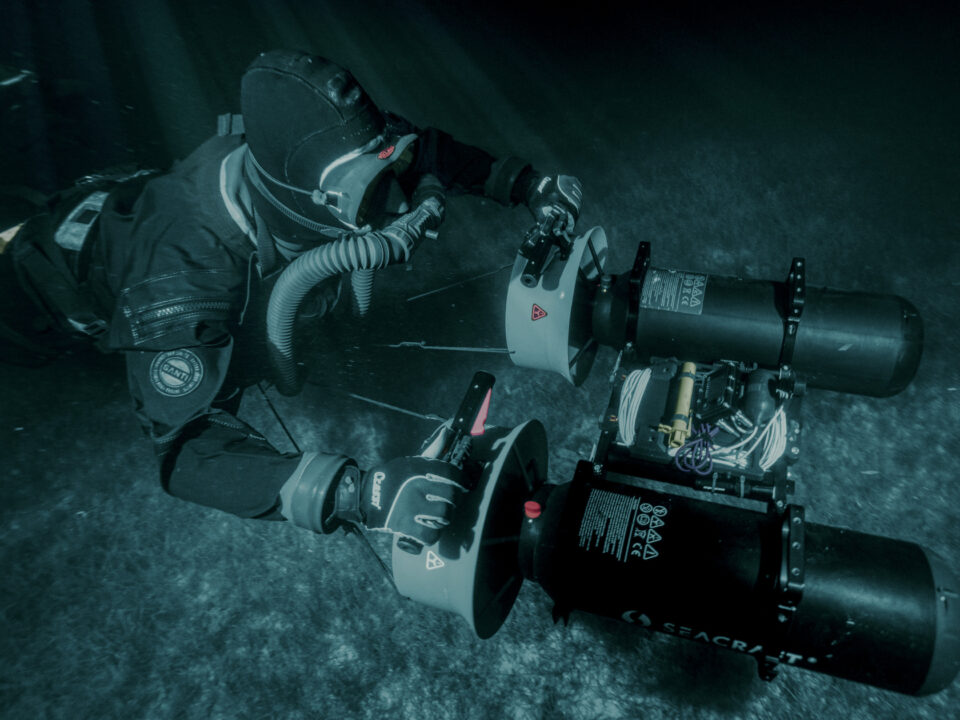 Couple regular scooters into transport platforms.
It has built-in, water-trimmable innovative buoyancy compensation chambers, allowing to assemble a navigation system, specialistic equipment or simply load it with dry-bags.
Very easy and quick coupling system allows to split it in few seconds to two fully independent scooters.
Norms

and certifications

Our products are manufactured using highest industrial and military standards, what is proven by following certifications:
AQAP 2110 :NATO requirements for Quality Assurance in design, development and manufacturing
ISO 9001 : Quality management system
ISO 14001 :Environmental management system
Our NCAGE code is
99QRH
All of Seacraft batteries are
UN38.3 certified
. Our products are compliant with:
Machinery Directive 2006/42/EC
Low voltage Directive EMC 2014/30/UE
PN-EN ISO 12100
PN-EN ISO 13857
PN-EN 349+A1
PN-EN 1037+A1
PN-EN 60204-1
Real testing
is a key
A lot of propulsion systems manufacturers claim to be undisputed market leaders. We invite you to try our equipment in the water- as, after this, there are no doubts which brand's equipment is number one.
During various purchasing programs, Seacraft scooters were tested along with other brands, and in every case proven much superior regarding their driving parameters, work duration, used technological solutions and comfort of usage.
See for yourself- and contact us to organize a visit to our factory, or demonstration at your country.