Project name:
Project Sjóvarmáli
Project type:
Cave exploration, coastline exploration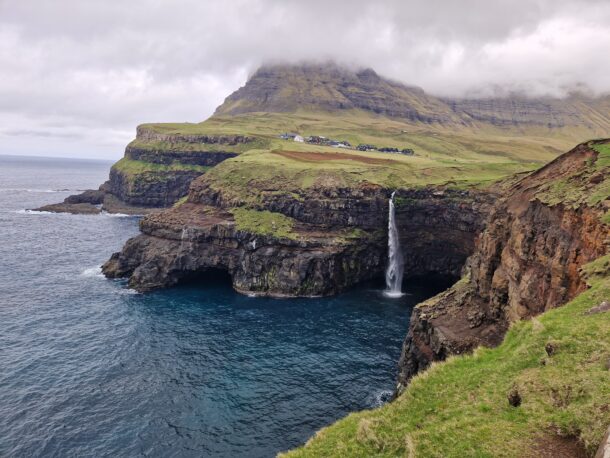 The Faroe Island, situated in the North Atlantic Sea, is a group of 18 major islands with 1117 kilometers of coastline. It is home to caves, explored and unexplored as well as kilometers and kilometers of un-explored coastline.
It is estimated that of all coastlines in the Faroes, less than half have been explored, leaving almost more than half unexplored with many possibilities of finding caves and wrecks. Several cave points of interest were identified during 2022 by Bogi Krossteig that laid the grounds for this project.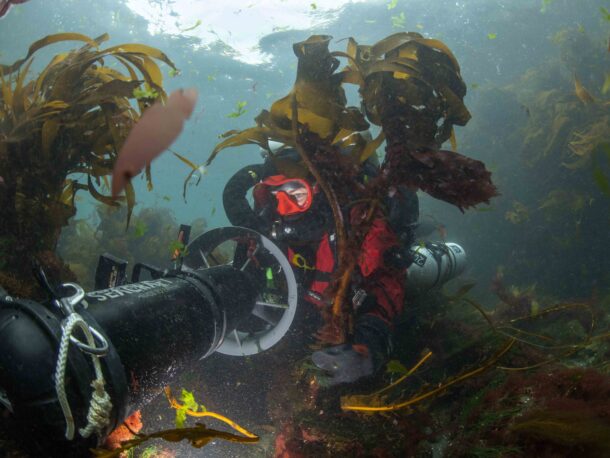 Looking into the execution of the project, the Cavettes team was faced with several aggravating factors from the start since boat dives were out of the scope of this project. The first one was entry point scarcity, the number of sites in which we could enter water was few. Either, they were protected harbours kilometres from the cave point of interest, or closer but natural beaches where tide, distance and kelp made entry tricky and arduous.
The team have to carry the equipment some distance and then crawl over the kelp, fully geared, out to sea. The biggest challenge in the water was to face tides, strong currents, high waves, swell and unknown visibility and be required to travel to the cave point of interest and the same way back, regardless if the current was heading the same way.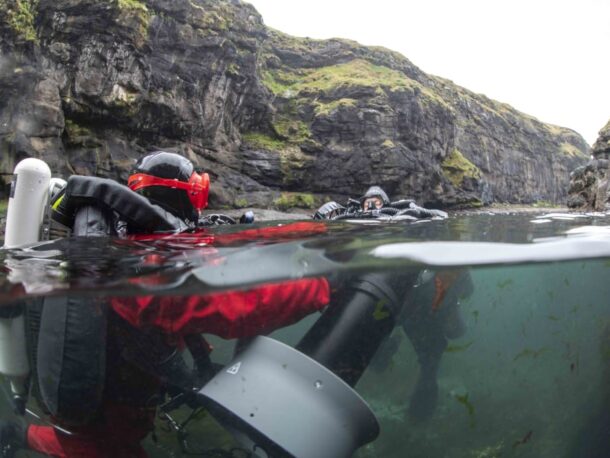 Several DPVs were evaluated as the primary tool to aid and counter all of the aggravating factors we would face and the Seacraft DPV with ENC3 and external logger was deemed to be the best choice.
First, the Future offered the best power-to-weight ratio for the range as well as the requirement of air-travel since its batteries were IATA-compliant.
Second, the magnetic propulsion would turn out to be vital due to all debris and kelp getting stuck as well as ENC3 to navigate to the point of interest since the visibility was sometimes very poor.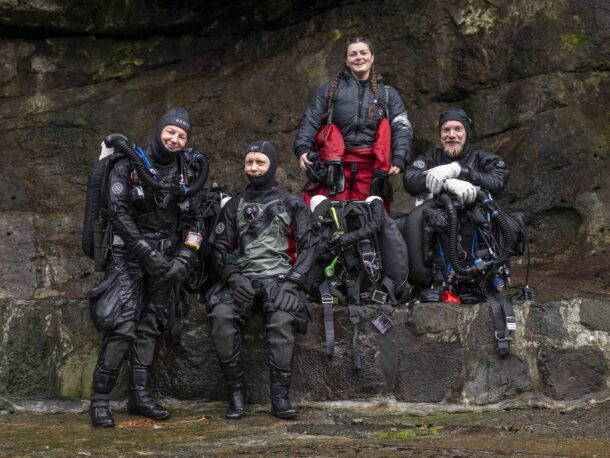 Out of the 5 cave points of interest identified, 3 were successfully reached and documented, while 2 were not reached due to strong currents. Total of 10 km of coastline was traveled in strong currents and swells, and 2 new cave points of interest were identified. More remain to be dived and seen, but would require boat support in the future.
This international team of cave and mine CCR divers share a common passion for exploring underwater caves and mines in cold-water environments. They actively engage in exploration projects, emphasizing wrecks, caves, and mines, leveraging their diverse expertise as full cave CCR divers and rebreather instructors. They are also committed to promoting diversity in diving, with a particular focus on encouraging women to embrace technical and cave diving through initiatives like 'The Cavettes'.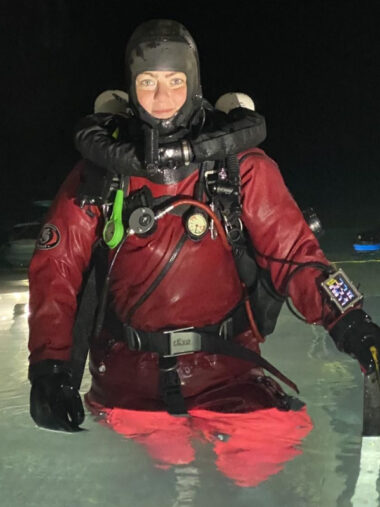 Meet

Anneli Sara Banderby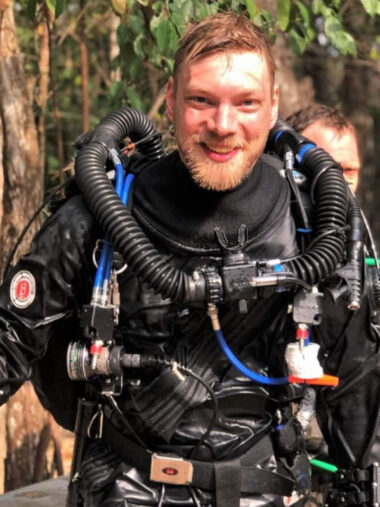 Meet

Bogi Krossteig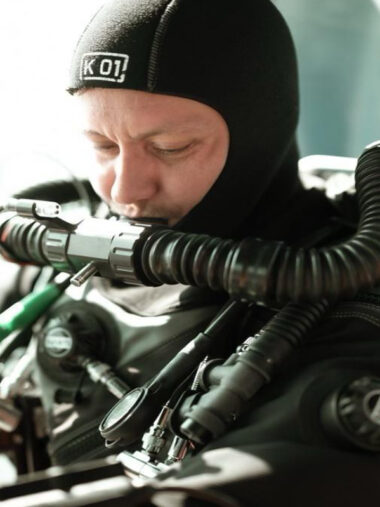 Meet

Magnus Määttä