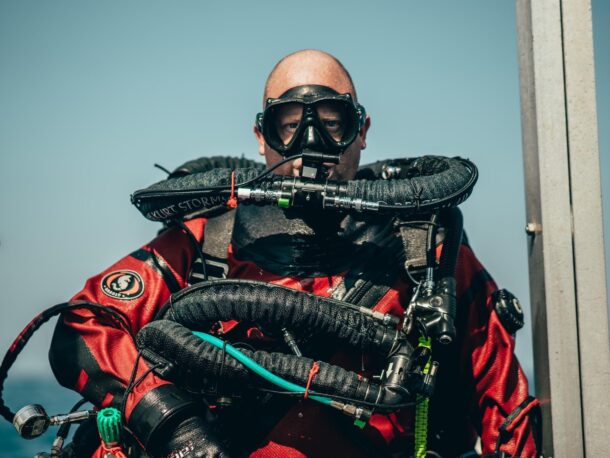 Kurt Storms is a Belgian military, Professional Photographer, 46 years old, father of 2, underwater cave explorer, and active Professional Technical/rebreather/cave diving instructor for IANTD.
He started his diving career in Egypt when he was on vacation and did a try-dive. And the passion never ended.
Kurt is also the founder and CEO of Descent Technical diving.He's dived on several CCR's like AP, SF2, Divesoft Liberty SM-BM, rEvo. But now he is fully focussed on Liberty.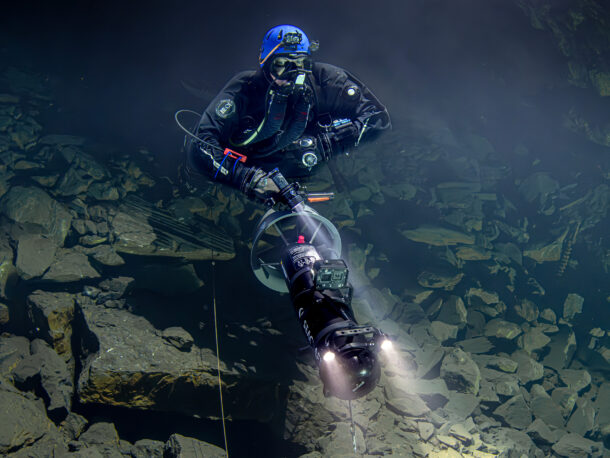 Kurt is one of the push divers of a team that discovered an old slate mine in the region of Ardennes, Belgium in 2021. The last working day was in 1913. The mine is on private property, but through searches and permissions from the owner and municipalities, we have currently laid more than 600m of line to a maximum depth of 70m. These dives are filmed and photographed to later appear in the museum and the hotel of the landowner. This project was news on National TV/News RTBF.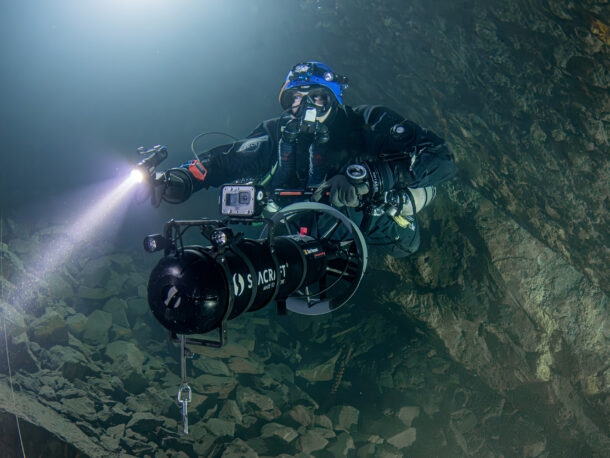 Most of Kurt's dives are mine and cave dives. In his own personal diving, Kurt's true passions are deep extended-range cave dives. His wife (Caroline) is also a passionate CCR cave diver.
In his free time, Kurt explore the Belgium mine's. When he is not exploring, he takes his camera with him, for the documentary the dives. And shoot some shots so he can give his passion over to other people. Kurt publications can be found in most of the popular and recognized dive magazines.