Project name:
High mountain ponds anthropopressure research in Tatra mountains- Morskie Oko
Project type:
Environmental monitoring
Location:
Tatra mountains, Poland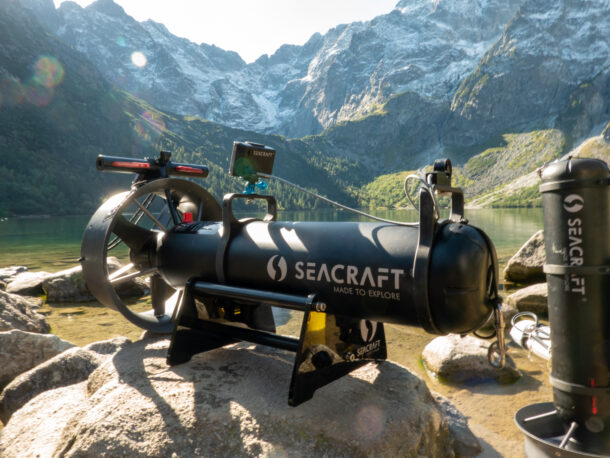 The work at Morskie Oko – one of the most famous and recognizable mountain lakes in the Tatra National Park in Poland – consisted in checking the tourist pressure on this high-mountain pond (i.e. the impact of hundreds of thousands of tourists visiting this lake every year – due to the amazing scenery and relatively easy access).

The appearance of submerged vegetation (hydro-macrophytes) may be an indicator of anthropopressure in this type of oligotrophic lakes. The actual vegetation maps, in this case, MO were made earlier. The aim of the project is to monitor the succession or regression of the plants found.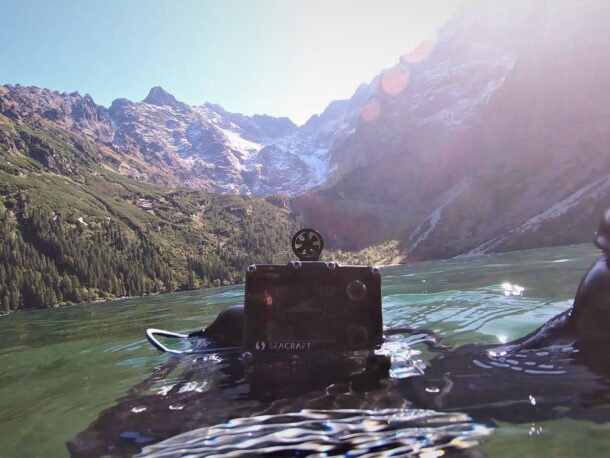 Scooters and Seacraft navigation were used to efficiently move between the designated points, where underwater monitoring plots were installed (steel bars marking the place for controlling the bottom surface with submerged vegetation).
The navigation consoles were used to reach previously defined points, where monitoring plots were planned. As a result, all monitoring stations can be reached underwater without surfacing – and without the need for additional assistance from the boat crew or disturbing the aesthetics of the lake landscape with floats.