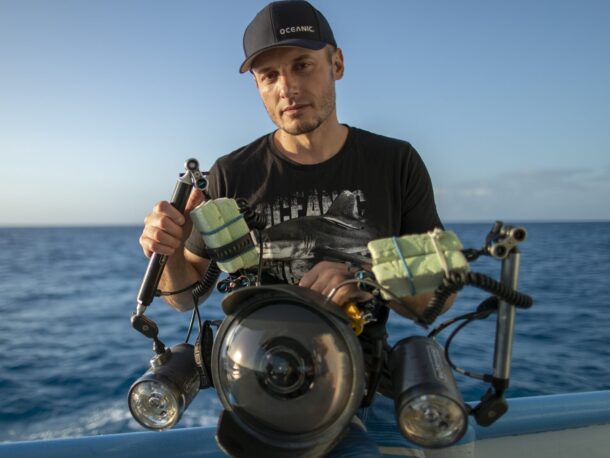 Martin has been obsessed with water since his childhood. Later on, as a teenager, he discovered a strong passion for observing marine life which naturally led him to diving training. He got certified in 1995 in Croatia.
Until he captured his first UW photographs, he had logged several hundreds of dives and enjoyed adrenaline-deep diving in the Mediterranean and Red Sea. Initially, his photography related to entertainment at decompression stops, but as his enthusiasm for capturing unique perspectives increased, he transformed from an adrenaline-deep diver into a keen photographer.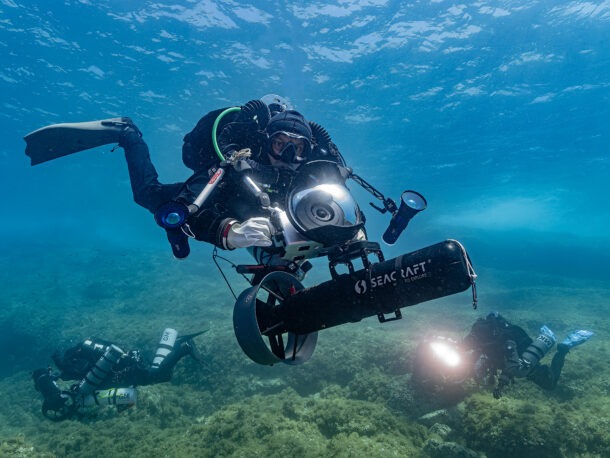 Capturing thrilling moments he had once been through as an experienced diver, became his undying challenge in his photography. In 2006 he became a fully professional underwater photographer and journalist for the German magazine UNTERWASSER. He has written dozens of travel stories, tens of photography articles and his photographs appeared on front pages more than 40 times. Currently, he is a "house" photographer for TAUCHEN magazine.
Discovery of horizons beyond recreational diving and the opportunity to capture these unique environments inspired him so strongly that he got certified as a cave diver, rebreather diver and advanced trimix diver. Technical diving in many aspects represents another dimension, and so does underwater photography in caves, mines, deep wrecks and other exciting places.
As there is barely room for mistakes as far as diving itself is concerned, photography becomes secondary importance to care of. But if a diver reaches a certain level of skills, he starts enjoying the corners very few eyes have seen and often no experienced photographer has captured. It is the definition of space that he tries to describe in technical diving images.
Besides traditional cave diving in places like Mexico, Florida, Bahamas, he has discovered exciting limestone caves in Greece, Croatia and Hungary, but his favorite spots for technical diving are old mines in Slovakia, Poland and Germany. These places feature portion of history in addition to hardcore tech diving.
Thanks to his job he extensively travels and discovers many corners of the world. Although he has completed several thousands of dives in all kinds of conditions, water still provides him with unceasing motivation and strong emotions.
SEACRAFT EQUIPMENT

Martin became an active Seacraft brand ambassador in 2022 and one of the founders of Level 3 Liberty Divers Club. Seacraft DPV has become his essential working tool not only in his photography but also in videography work.