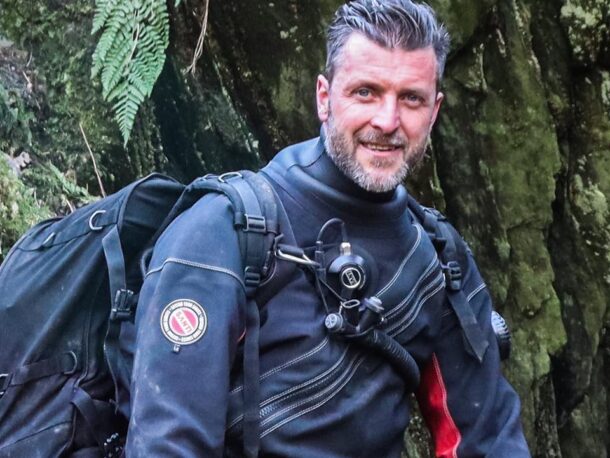 About Stefan
Stefan started diving at the age of 6 through his father. In 1992 he did his first "official" course in the Nelos dive club "Amphora". Since then he moved on to doing courses like nitrox and trimix, and he started diving an Inspiration rebreather in 2009, and Started photographing in 2013.
Meanwhile, he developed a great interest in wrecks and researching the history of the wrecks in the archives.
He spent many dives on wrecks in the North sea (This year he was there when a virgin VOC ship from 1735 was found, and they are pushing to get a TV documentary done in 2023), the English Channel, where he is part of the expedition-team, and abroad in Sardinia, Portugal and Cuba just to name a few.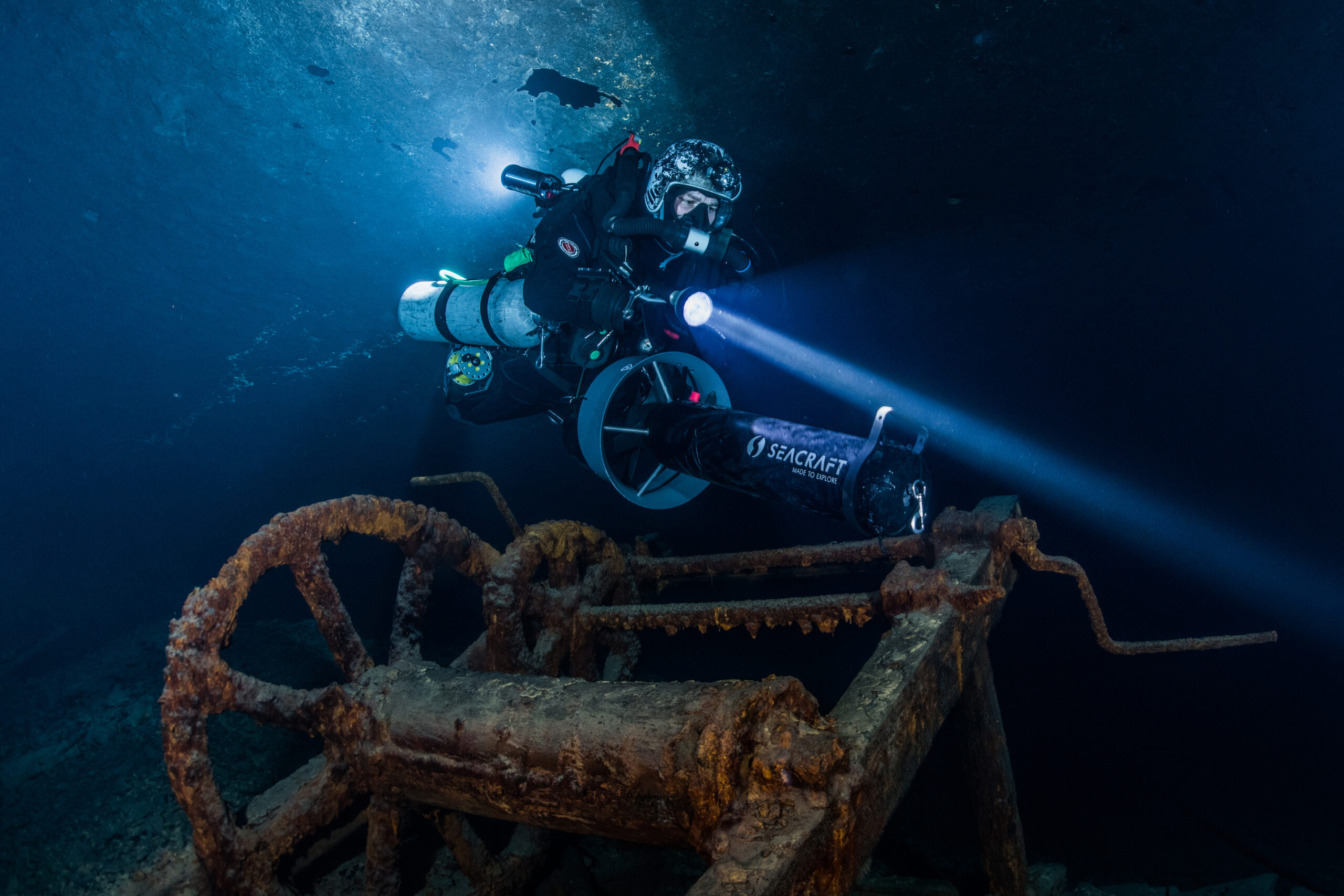 He was involved in different successfull expeditions searching for new wrecks, like the identification of the 1852 "Josephine Willis".
In 2014 he also obtained his full cave ccr certificate.
Since then, Stefan has participated in many cave dives as in Sardinia, France and Spain, and he became a "specialist" in researching Belgian mine sites with the team he founded: "Mine Exploration team" and he is photo-documenting them often with breathtaking pictures!
In 2020 Stefan was awarded the membership of the renowned New York "Explorers Club".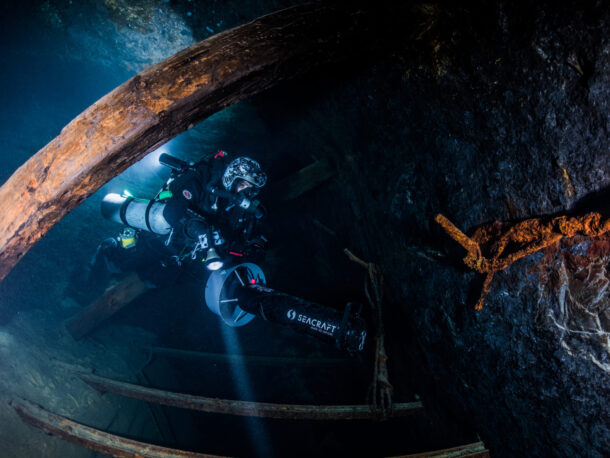 Morépire project Bertrix
In 2020, Stefan was granted permission to dive the museum mine  "Au Coeur de l'ardoise" in Belgium to document it with his team.
It is a slate mine that was active since the 1700's until 1977 when the pumps stopped and the mine flooded again. In 1996 it became protected as a museum and the first level was pumped to turn into a walk-through museum.
After a few dives, it became clear that scooters were needed to travel faster in the corridors at depth to cover the entire mine, limiting decompression.
Seacraft provided the scooters (Future 1000), wich did the job perfectly! In total the team laid about 4000m of line.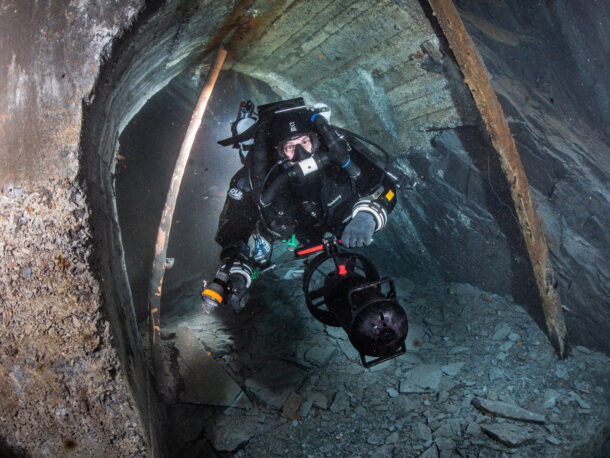 Since 2020, Stefan and his team are also working on another project.
This slate mine is absolutely massive with 16 levels going down to -160m and each level have an average of 10 chambers… Needless to say that scooters are mandatory on this site to be able to do our documentary work.
Stefan been one of the first one to test new Seacraft GO! in this project.
Stefan's articles and publication

Meanwhile Stefan has written more than 50 articles for international magazines:
DUIKEN magazine (NL) : Permanent writer, monthly article
Wetnotes magazine (DE) : Permanent writer, article nearly every issue
Diver magazine (UK) : Frequent writer
Diver 24 (PL) : Permanent writer, article every issue (including covershot)
Neptune magazine (RU) : Frequent writer
 Magazine Plongez (FR): Frequent writer
Duikersgids (BENELUX): Permanent photographer (including covershot)
Stefan has co-written 4 books:
Duiken naar goud en kunstschatten (NL + ENG)
Duiken naar het onbekende
Duiken naar oorlogswrakken
And is about to publish the first book of a series:
Shipwrecks of the Dover Straits