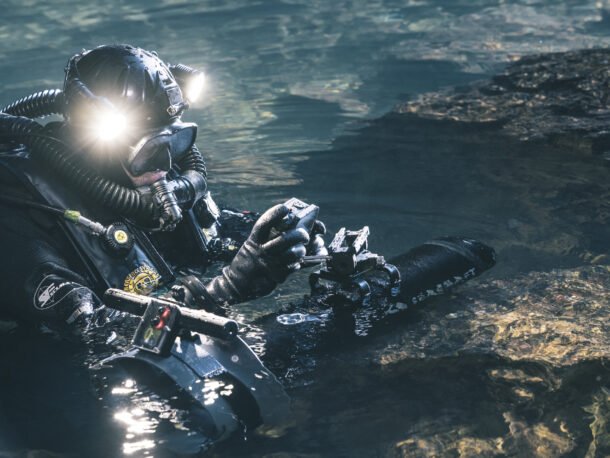 ROTO is the new solution to mount the camera on the DPV and to allow for rotating the camera along the horizontal and vertical axis during the dive.
Two dedicated handle sticks allow you to adjust the position on both angles. Depending on your requirements, you may stick to one camera setup position or easily adjust it without moving your DPV position.
ROTO

HORIZONTAL AND VERTICAL ROTATION

ROTO camera mount is dedicated both for professional videographers and also for less experienced, hobby photographers. Universal construction allows to connect different types of camers and adapt it to a person needs.
ROTO CAMERA MOUNT
CLOSER LOOK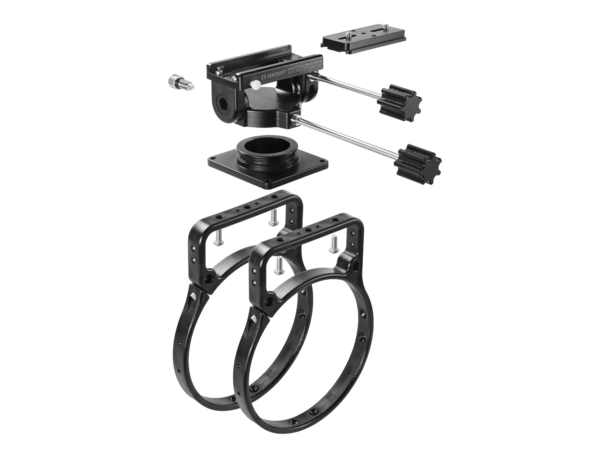 ROTO camera mount is delivered without any transport brackets in the set. To assemble ROTO on your DPV you will require 2 pieces of transport brackets depending on what scooter you have:
Transport bracket or multipurpose Φ 160 mm dedicated to Future
Transport bracket Φ 208 mm dedicated to Ghost
Transport bracket Φ 160mm
F1053
50 EUR
Multipurpose Transport bracket Φ 160mm
F1057
60 EUR
Transport bracket Φ 208mm
G1054
120 EUR
Pricing
Pricing does not include taxes (VAT) or shipping and packaging. Pricing is valid for the EU countries, and presented in Euro currency. For other countries please contact directly our Dealers or Distributors. Please note that it is presented as indication only.
ROTO camera mount

Support