Every Seacraft scooter is delivered with appropriate, fast charger. If you need a spare one, or faster one- here are possible options.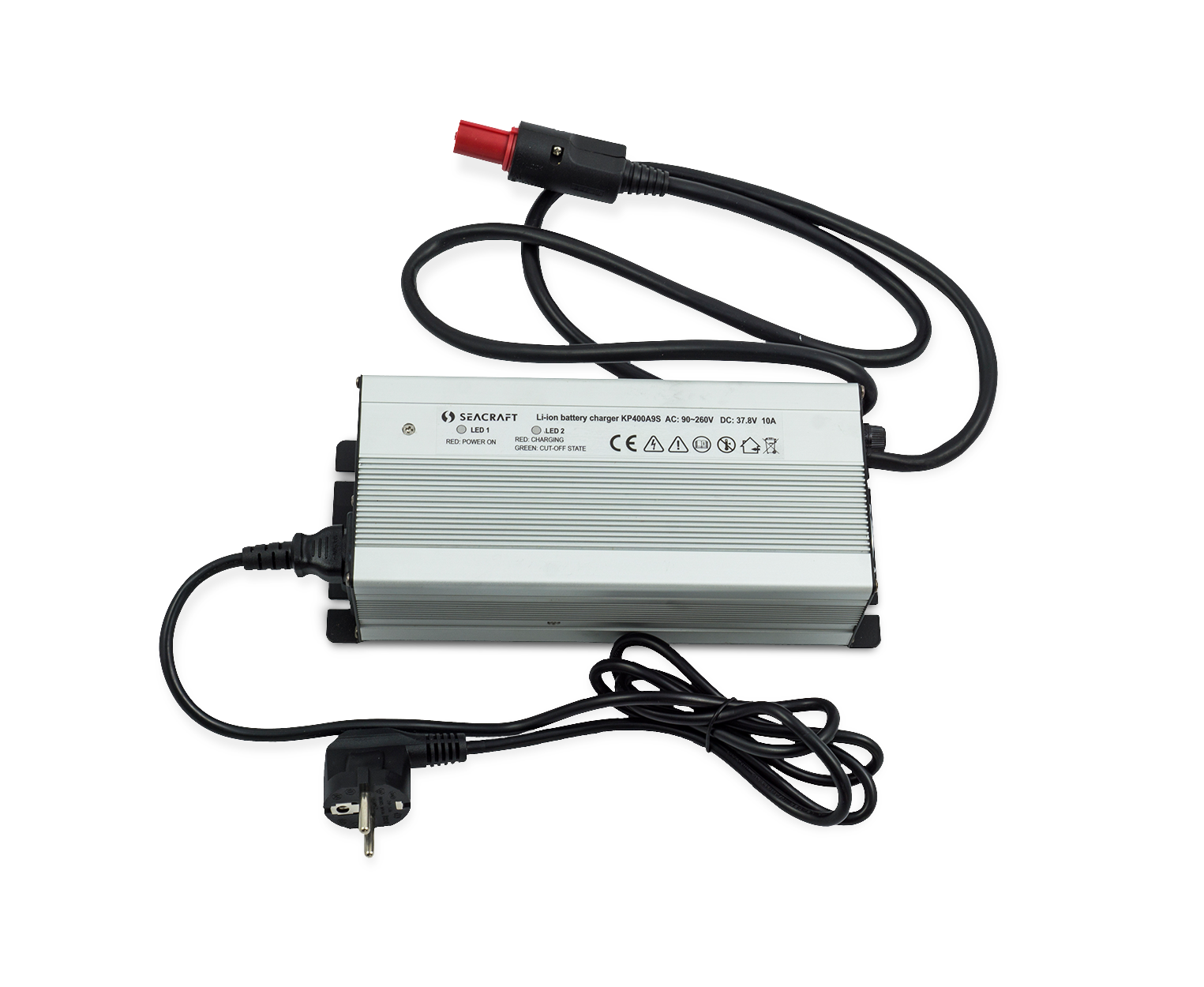 Three charger types
Universal charger 240W, 400W, 900W dedicated to FUTURE and GHOST scooter models.
Specification

Compatibile models: Future/Ghost scooters
Dimensions
Charger 240W
Charger 400W
Charger 900W
Charger 240W 9S LiIon dedicated to FUTURE I GHOST scooters
350 EUR
Charger 400W 9S LiIon dedicated to FUTURE I GHOST scooters
600 EUR
Charger 900W 9S LiIon dedicated to GHOST scooter
950 EUR
Direct battery charging connector for FUTURE and GHOST scooters
100 EUR
Pricing
Pricing does not include taxes (VAT) or shipping and packaging. Pricing is valid for the EU countries, and presented in Euro currency. For other countries please contact directly our Dealers or Distributors. Please note that it is presented as indication only.