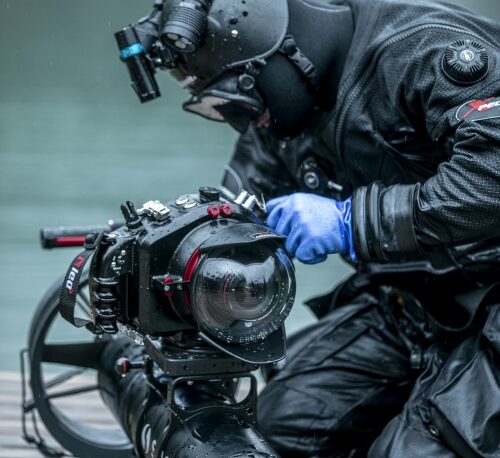 MOBY professional camera mount
Moby by Carbonarm is a professional fully de-attachable, and rotatable mount for big cameras.
It is mounted on 2x standard Seacraft transport brackets what allows for usage of big dome-ports, and wide-angle lenses keeping the camera operational- close to the diver, and not needing to crop-out the DPV's nose recorded in the extreme wide camera field of vision.
Due to the quick-release system, the camera can be passed separately dorm and to the boat/ shore support.
Tool for

proffesional videographers

Compact, solid, and versatile. Shooting from a fast DPV brings a whole new perspective, and allows for much more dynamics recorded in usually static – underwater videos.

Photos by: Digitalmovie.it
MOBY CAMERA MOUNT

CLOSER LOOK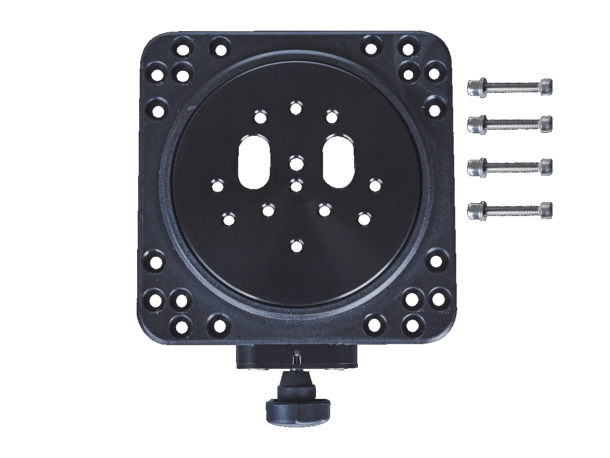 As every Seacraft user already have one, or more transport brackets- please mind during ordering:
MOBY mount is delivered without any brackets
In case of need to order one/two brackets more, we recommend POM ones- as lighter, and fully suitable for the additional accesory mounting. Keep in mind that they need to be ordered separatelly
The "tank strap" adapters are not included- the can be ordered separatelly.
Carbonarm MOBY professional camera base, attached to 2 transport brackets
U1070
260 EUR
Transport bracket Φ 160mm
F1053
50 EUR
Multipurpose Transport bracket Φ 160mm
F1057
60 EUR
Transport bracket Φ 208mm
G1054
120 EUR
Pricing
Pricing does not include taxes (VAT) or shipping and packaging. Pricing is valid for the EU countries, and presented in Euro currency. For other countries please contact directly our Dealers or Distributors. Please note that it is presented as indication only.
MOBY camera mount

Support