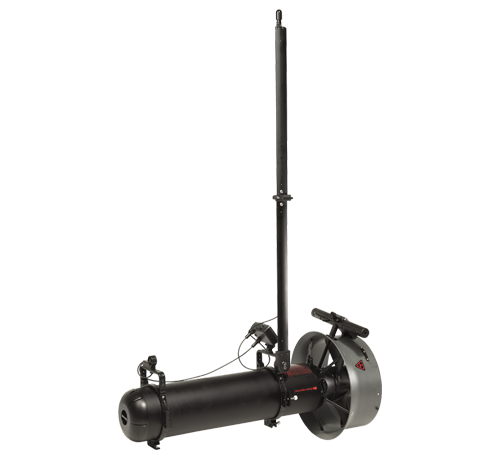 Foldable rigid mast
with GPS module
Foldable rigid mast, with GPS module (type B) attachable to two transport brackets with coupling system attachment points.
Special constructed mast, which is easy to fold into small elements and store on the DPV – has a unique low drag profile, what reduces turbulences, vibrations, and sub-surface operator can obtain a fixed position even moving with a great speed.
Rigid mast optimized for the low hydrodynamic draft. It is used when stopping is not an option, or a constant position fix is needed (in reverse for example).
On attached picture scooter TAC1000 with ENC3M with foldable rigid mast with GPS module.