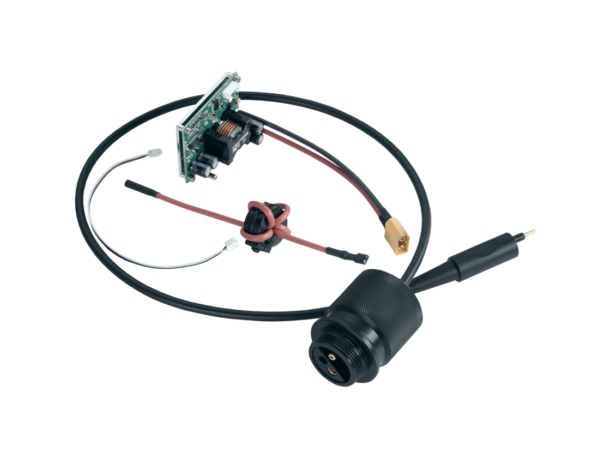 Seacraft TAC scooters with an installed power converter may be used as a big battery pack for powering external devices. Via a dedicated E/O power output cable, the user may connect personal heating systems, lighting or other external 12 V devices.
To increase the usefulness of our power converters, we developed a new E/O output twin cable, which makes it possible to connect the personal heating system and lights or other external 12 V devices at the same time – depending on the mission. A team of combat divers may also connect their personal heating or use 2 sets of lights.
The power converter and the external charging socket are some of the unique Seacraft scooters features providing additional use for different mission types and multiple options to connect external devices.
The new E/O output twin cable adapter is available for Seacraft TAC 1000 and TAC 2000 scooter models with an already installed power converter.
For individual orders, the manufacturer may customize and prepare a solution for any other dedicated cable to other external devices operated on 6-12 V (with a maximum power drain of 150 W).