Seacraft Connect App released
We are pleased to announce the availability of our new Seacraft Connect. Download it, and you will be able to configure and set up the parameters of your Seacraft DPV from your smartphone. Now, it is also possible to individually program the DPV speed on each of the gears, in order to fine-tune it to your individual needs. The Seacraft Connect app will be a handy addition to managing scooters and improving your diving experience with Seacraft DPVs.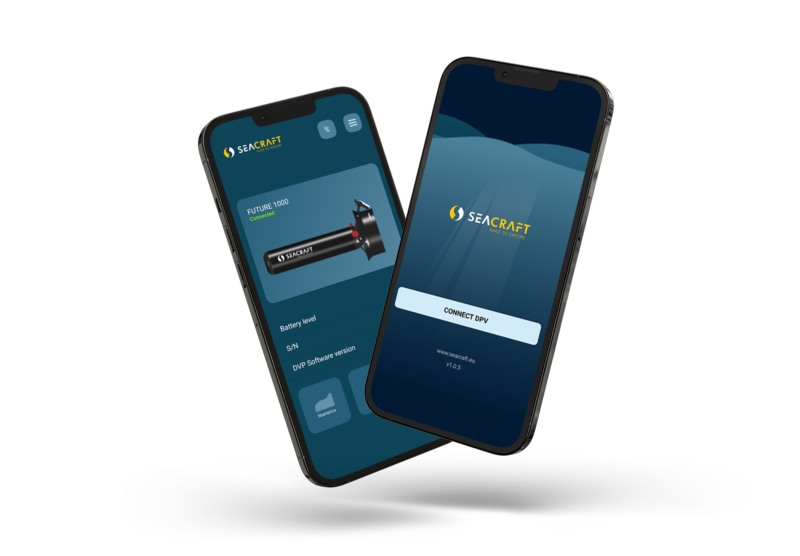 The Seacraft Connect app is already available for Android users. The application is compatible with Future and Ghost scooters with the 4.1 software and higher.
All scooters delivered after 15.01.2023 are already compatible.
After having updated the software, all scooters with TFT screen electronics may be connected via the already built-in Bluetooth module. Scooters with older firmware and without Bluetooth support may be updated free of charge during the annual service inspection at authorized service points if a TFT screen is already installed (software 3.0 and higher). Seacraft Future and Ghost may be updated to use the TFT screen modules, however, it may require additional work. In case of any questions, feel free to ask.
Seacraft Connect App available to download from:
https://play.google.com/store/apps/details?id=com.seacraft.seacraft_connect