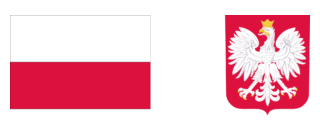 Project entitled: Development of a prototype of a semi-autonomous vehicle for the destruction of mines without destroying the vehicle, code name PELICAN

Sources of funding
Agreement No. DOB-BIO11/05/01/2020 – execution and financing of projects in the field of scientific research or development works for the benefit of state defense and security.
The project is financed by the National Center for Research and Development from the state budget.
Project value
12 364 053,00 PLN
Costs financed by the National Centre for Research and Development
11 263 911,00 PLN
Project implementation period
17.12.2021 – 16.12.2024
The main goal
The main goal is to develop the technologies necessary for the construction of a vehicle that will enable unmanned performance of mine defense tasks and in particular to enable the destruction of mines without destroying the vehicle.
Project description
As part of the project will be developed and tested a vehicle technology demonstrator for semi-autonomous Mine Defense System operations while the vehicle maintains full operational capability after the target has been destroyed. The use of modern solutions in the field of construction – including modular construction, navigation, object recognition techniques, energy storage and propulsion techniques as well as techniques for destroying dangerous objects in the underwater environment, will allow to improve the combat capability of conventional air defense forces and will result in a qualitative leap in the implementation of their tasks. The vehicle will consist of two main functional modules: a surface module and a submersible module. The surface module will independently approach the target near the target and carry the submersible module there and maintain communication with the base ship and the submersible module. The task of the submersible module will be to acquire data from the operating area and to place the load destroying the target.
Project implementer
The project is implemented by the Consortium composed of:
Consortium Leader:
Akademia Marynarki Wojennej

Consortium members:
Ośrodek Badawczo – Rozwojowy Centrum Techniki Morskiej S.A.
Wojskowy Instytut Techniczny Uzbrojenia
VORTEX Sp. z o. o.
Marine Tech S.A.
Stowarzyszenie B-4