Two handles, and two triggers. This makes hands switching on the DPV very intuitive- and can be easily done also on full speed.
For prolonged distances, and high load driving- you can use most comfortable, 2-handed grip on the scooter.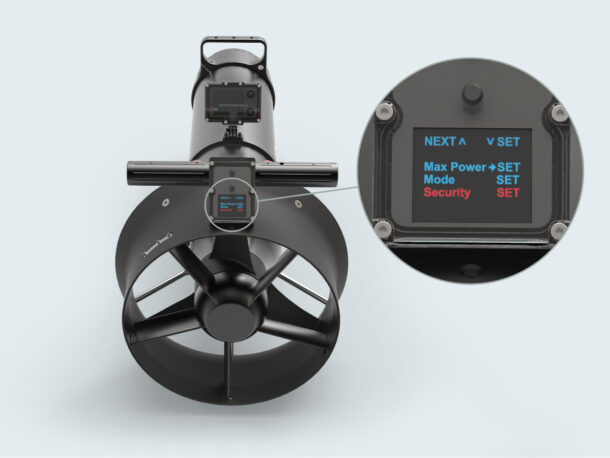 Even most extreme divers would like to share some passion and joy with beginners or children. Did you know, that in settings menu there is "Two hands steering" mode, possible to be activated?
That means that DPV engine will run only when both triggers are pressed- and both hands of diver/snorkler are on the steering handle.
Result is a very safe driving mode, for beginners and youngest users.