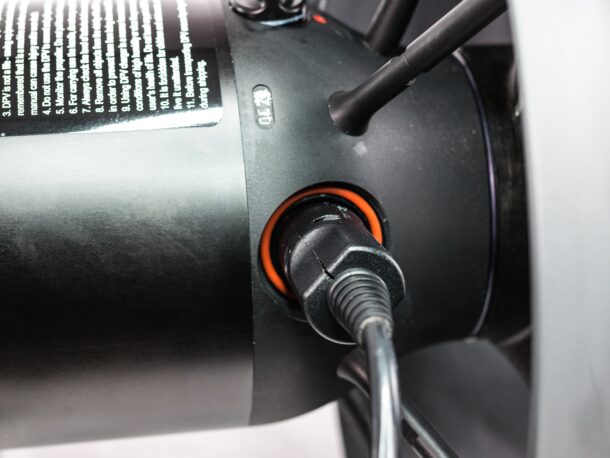 External charging port enables quick charger connection without having to disassemble the entire unit for charging.
Basically, there is no need to open the scooter any more – except for internal trimming. Humidity sensor in electronics chamber additionally allows for easy inspection of DPV's interior without hull disassembly.
Charging port socket can be also used to connect an external E/O cord outlet- adjustable from DPV control panel.