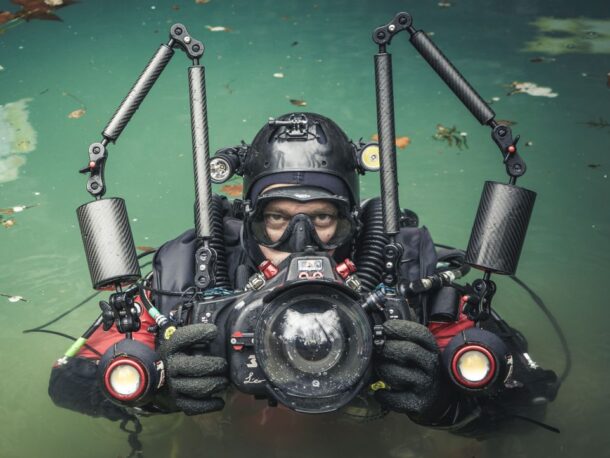 For more than 25 years Andrea Mescalchin has personally shot professional underwater videos. Thanks to such extensive professional experience and a long course of training, Andrea operates at considerable depths, delivering good lighting and high-quality pictures even in extreme conditions. Living up to his values of reliability and efficiency, Andrea extends his range of action from the studio to below the surface, combining the use of technology in filming and diving with experience and professional abilities.
In the last few years, he is focused on working with Tech Dive Explorer Team, becoming a team member in the role to film all Andrea Bada and Ivano Predari dive explorations.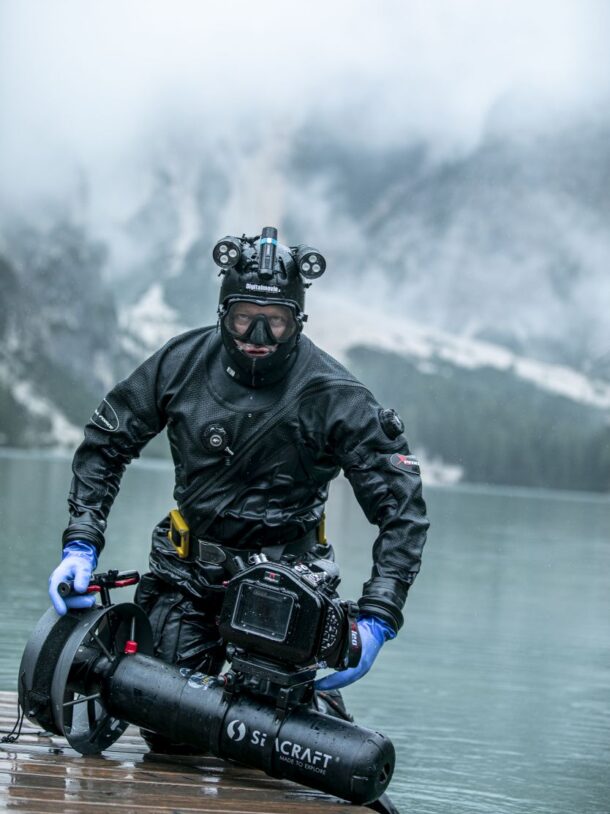 Video and photography

artist
Thanks also to the use of CCR (rebreather) he carries deep down shooting systems customized for him by technical partners, which allowed him to use Seacraft DPV as a mobile platform for big underwater camera systems.
Shooting underwater videos sometimes mean working alongside exploration missions, even in dangerous situations: solid experience makes it possible to operate effectively under stressful conditions, most of all filming without slowing down other divers or the expedition.
Cooperating with Easydive video equipment manufacturer, Andrea also helps to develop tools for underwater videographers- and tests them on real shots.
Video platform

Combining a powerful and lightweight transport platform, with a quality camera provides a unique tool for shooting deep and capturing dynamic scenes underwater.
Cavtat -
'The poison vessel'
As a member of the Tech Dive Explorer Team Andrea works on multiple explorations, the first already published is Cavtat 'The poison vessel', discovered and explored by Jacques Cousteau in 1977.