New E/O output twin cable adapter
The external power supply with power converter installation in Seacraft scooters is one of their unique and significant features. With an installed power converter, DPVs may be used as a big battery pack for powering external devices. A dedicated E/O power output cable (twin or single) may be used for personal heating systems, lighting or for powering other external 12 V devices.
To meet your expectations, we have developed a new E/O output twin cable adapter. Now, you do not need to choose between heating or lighting connected to the DPV, since the new twin cord allows to connect both.
Using the E/O twin cord allows for connecting personal heating systems in cold water and at the same time powering the Seacraft Light System SLS2 or another external 12 V device.
But this is not all: Using the E/O Twin Cable Adapter allows for setting up 2 external loads e.g. 2 heating systems or 2 sets of lights for even better lighting of caves or mines.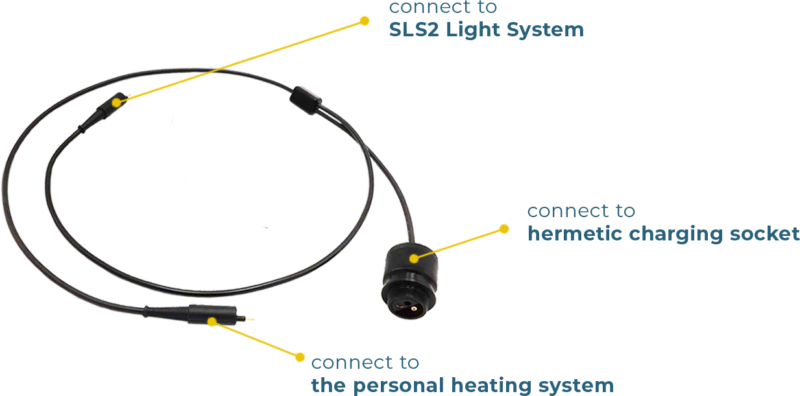 To learn more about the power converter and the new E/O Output – twin cable adapter please visit:
https://seacraft.eu/products/accessories-and-spares/power-converter-installation/