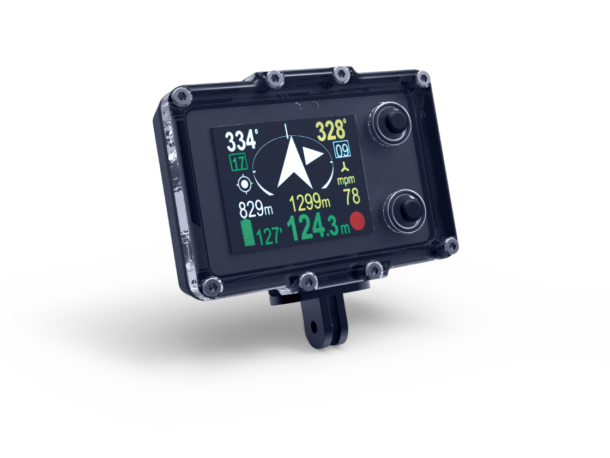 ENC2

is a predecessor of ENC3
ENC2 is a predecessor of ENC3 and is currently not available for purchase.
Here you can find support for ENC2 and information about differences between both versions.
ENC3 improvements

compared to ENC2:
ENC3 has a new, redesigned amagnetic connector based on proven gold-pins. Much easier for attaching and more reliable connection, both for charging and speed log.
USB connectivity is now available – if there are big track files, they can be downloaded much faster.
Improved self-discharge – much lower stand by power intake.
Slightly better IMU module which gives further compass precision improvement.
Improved screen brightness settings in "high" mode- approximately 10% higher brightness possibility for full-sun operation.
Electronic Navigation Console ENC2 speed sensor
259 EUR
Electronic Navigation Console ENC2 speed sensor- compact/cave version
270 EUR
Spare seals set for ENC2
10 EUR
Charging port plug for ENC2
20 EUR
Charging cable for ENC2
20 EUR
Pricing
Pricing does not include taxes (VAT) or shipping and packaging. Pricing is valid for the EU countries, and presented in Euro currency. For other countries please contact directly our Dealers or Distributors. Please note that it is presented as indication only.