Scooters coupling platform
Scooters coupling platform
We are happy to announce a  dedicated DPV coupling platform that connects two Seacraft scooters. Enjoy more power, highly increased maximum speed, and driving range for a more extensive travel and load capacity.
Why should I connect two DPVs?
to gain more power – two propellers double the thrust and provide a very powerful towing system
to highly increase maximum speed (even 120m/min)
for significantly increasing driving range
to simultaneous control and monitoring over two scooters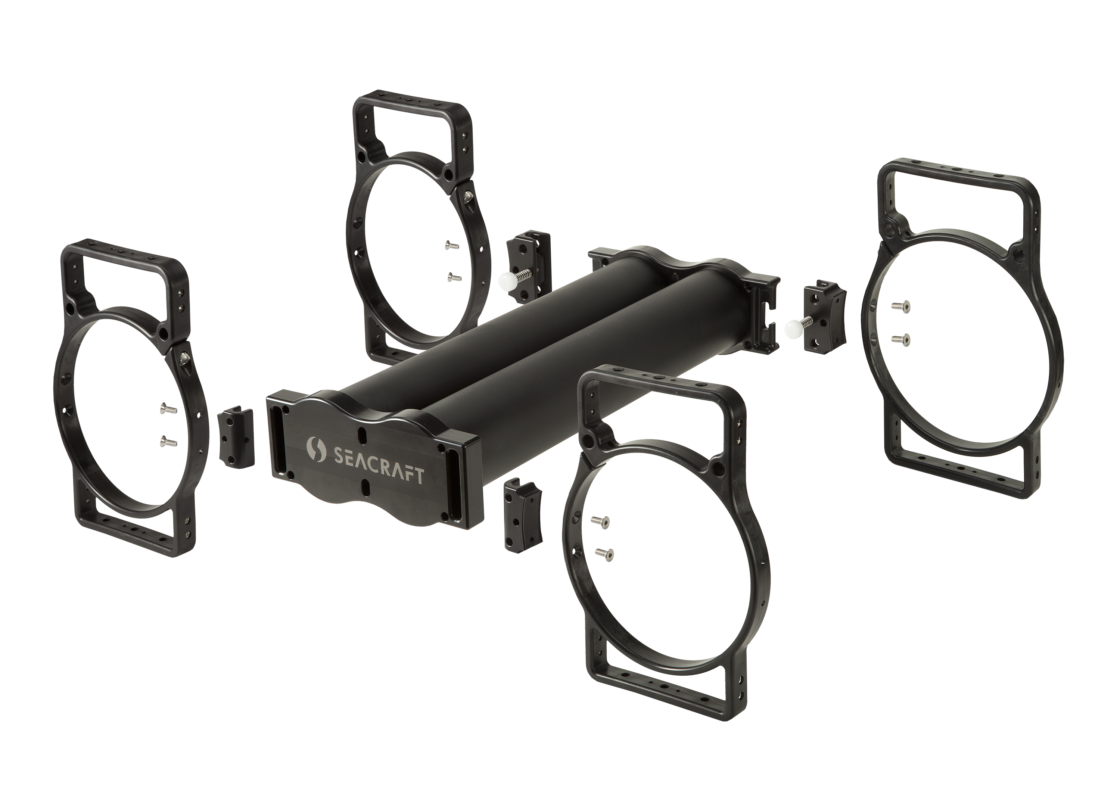 Connecting platform shape facilitates round objects attachment (such as tanks) in the center. With water-fillable buoyancy tubes, connecting and in-water trimming the system has never been easier.
A patented connection system allows combining the DPVs in a moment – simply by pushing them together. For all the details, check our product section.
Xavier Méniscus – world depth record man trying his new Twin Seacraft DPV, with the ENC 2 navigation console.