Anjanamba Cave in Madagascar has become Africa's longest flooded cave (over 10 km length), after explorations made with Seacraft Future scooters.

Lets GO!
NEW SEACRAFT GO!
Revolution in the segment of compact underwater scooters. Weighing only 9,7 kg, the GO! offers exceptional performance and power.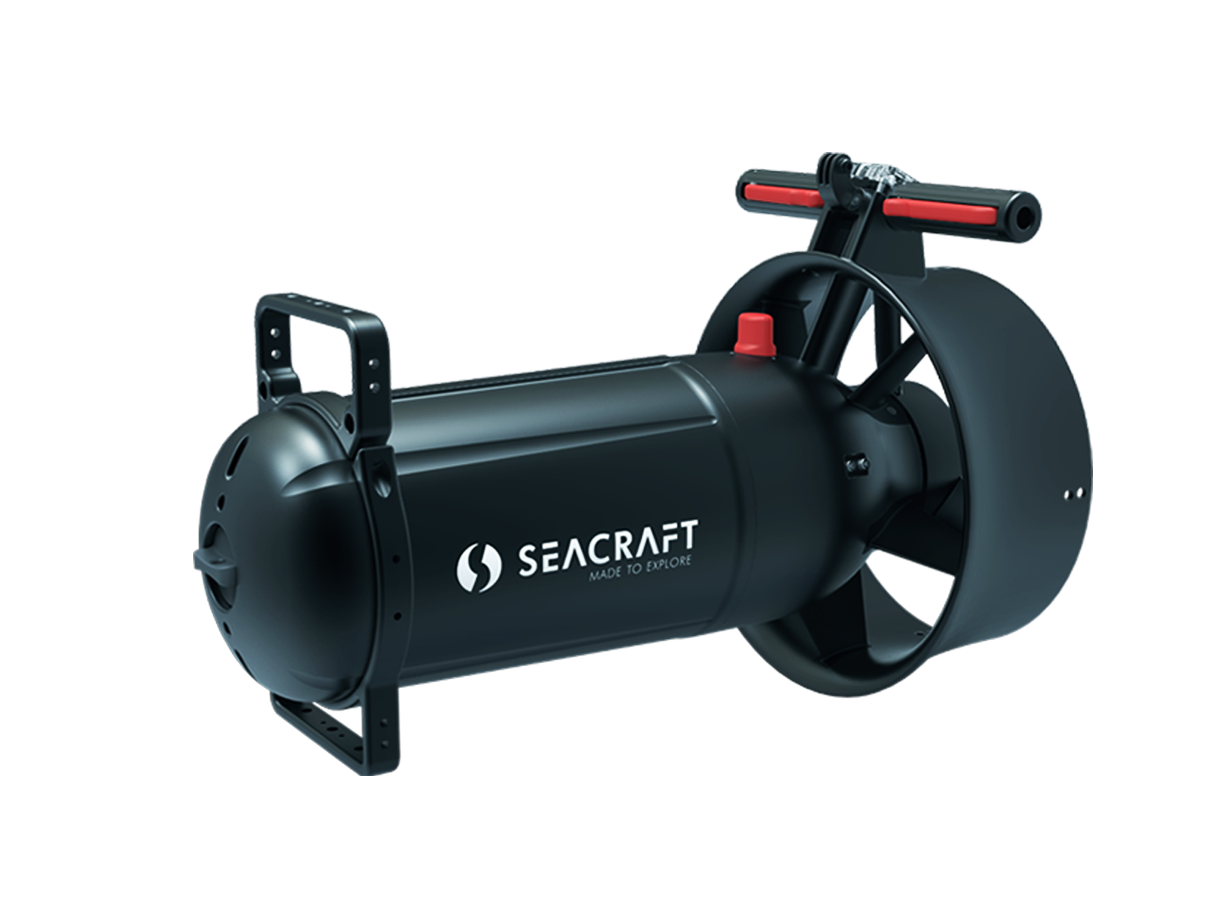 We are pleased to release ENC3-PRO – navigation system based on the ENC3 console platform, which allows for multi-waypoint navigation, and underwater position adjustment based on a signal from an external GPS receiver.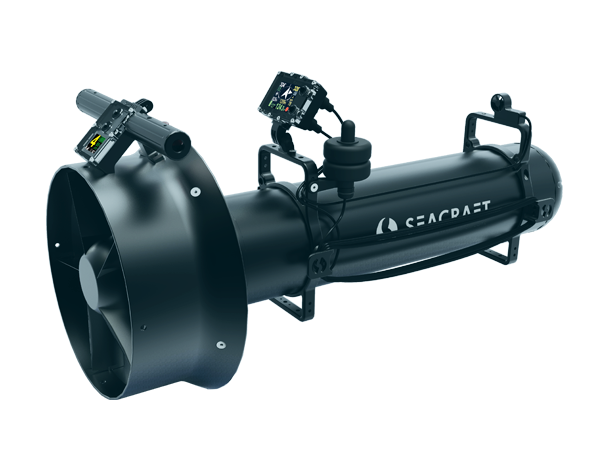 Proven Seacraft DPV constructions were enhanced by features and solutions crucial to gain an advantage in modern warfare.

Frederic Swierczynski usinge Seacraft Dual Ghost 2000 set a new world record on a depth of -308m for the deepest cave dive!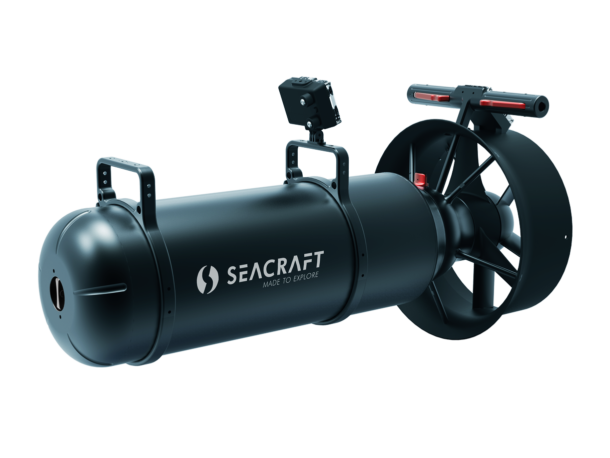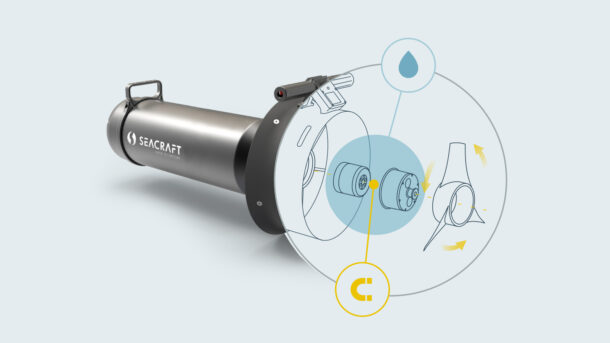 Magnetic propulsion
The most unique element of Seacraft construction is its motor which operates directly in the water.
Specially designed and patented solutions allow complete elimination of the drive shaft and the need for unreliable seals and gear transmissions used in other DPVs.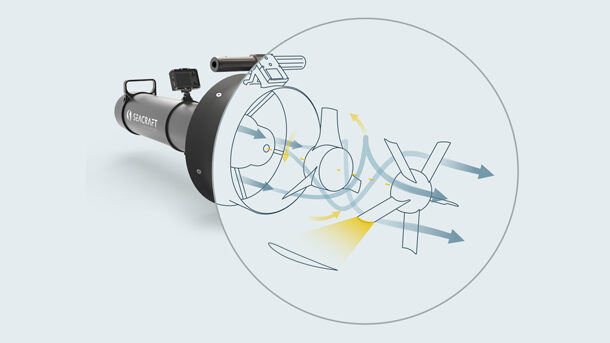 Post-swirl stator system
Seacraft scooters use innovative stator system, inspired by jet engine construction. It provides zero turning force on the scooter's handle at all speeds range and increased efficiency of drive system- resulting in ~8% more thrust.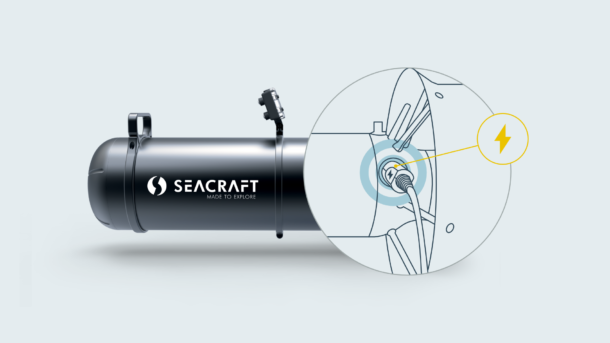 External charging port
External charging port enables quick charger connection without having to disassemble the entire unit for charging.
Basically, there is no need to open the scooter any more – except for internal trimming. Humidity sensor in electronics chamber additionally allows for easy inspection of DPV's interior without hull disassembly.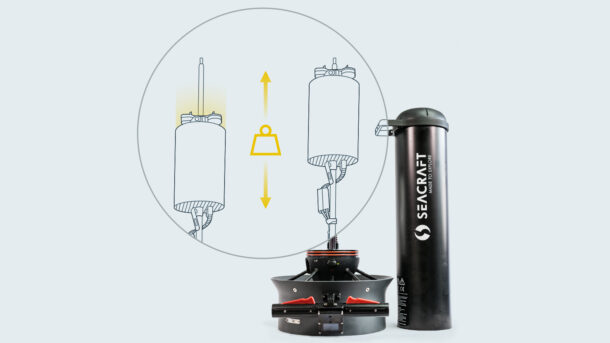 Easy trimming
Seacraft allows for easy adjustment of weight, in order to trim it for fresh, salt, mixed, or whatever water you need to operate in, accounting personal preferences of diver.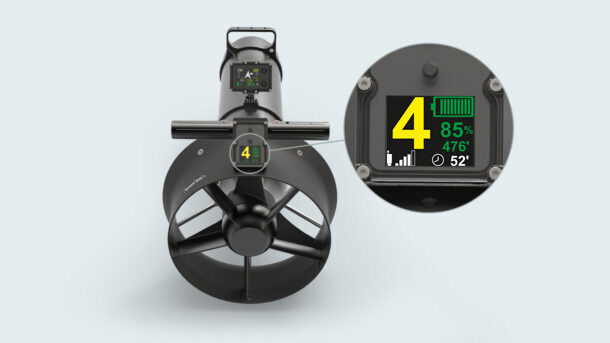 Burntime display
Remaining burntime is being constantly calculated, taking current gear and engine load into account – enabling a safe realisation of the diving plan.
Full one-handed control
Seacraft steering allows using only one hand to control all the options – acceleration, deceleration and motor activation. Either left or right hand can be used for that.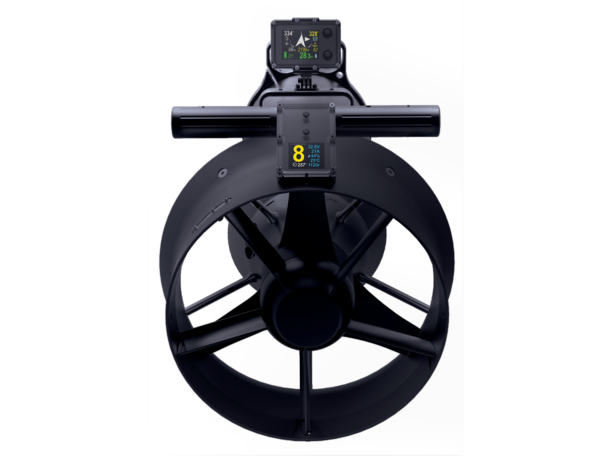 GUINESS WORLD RECORD
The longest distance driven underwater using DPV.
We do love

our planet exploration
The last few unknown areas on our planet are hidden in vast cave systems or deep beneath the surface of the ocean.
Seacraft was born out of passion, curiosity and desire to build a reliable tool to aid in reaching these remote spaces. Exploration is a proven, toughest test for the equipment – it was successfully passed during various expeditions, contributing to new amazing discoveries.
They do know

what it takes to dive
Deepest divers in the world, cave explorers, scientists and environmentalists. In just a few years, most of the world-leading divers started to use Seacraft. Are you curious why slot pulsa?
We do care

about our planet
As divers, we are on the front line of aquatic environment observation. Coral reef health observation, shipwreck monitoring, ghost nets removal – not only can we dive for pleasure, but also with a purpose.