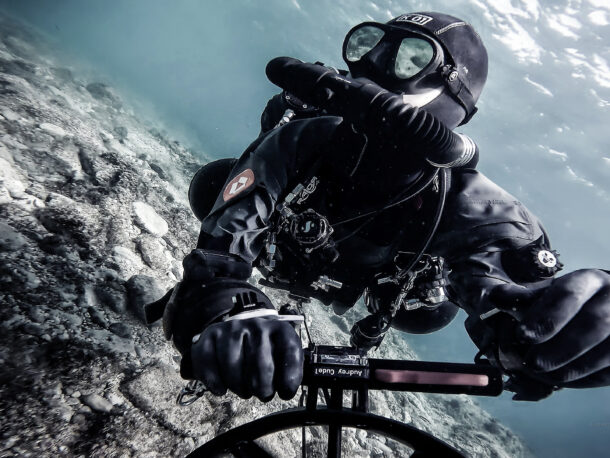 Audrey Cudel is a TDI Instructor Trainer, Full Cave Evaluator and Explorer.
She grew up in the south of France where she started diving in 1994. She developed a passion for deep technical diving some years later and gave up her corporate career to become a full-time technical diving instructor. She also supported a number of technical diving events including deep diving world records attempts and other documentaries operating as a safety diver and camera assistant.
Throughout the years, her interest shifted to Sidemount and CCR diving which are still supporting to these days her dedication for Cave diving education, conservation and exploration projects.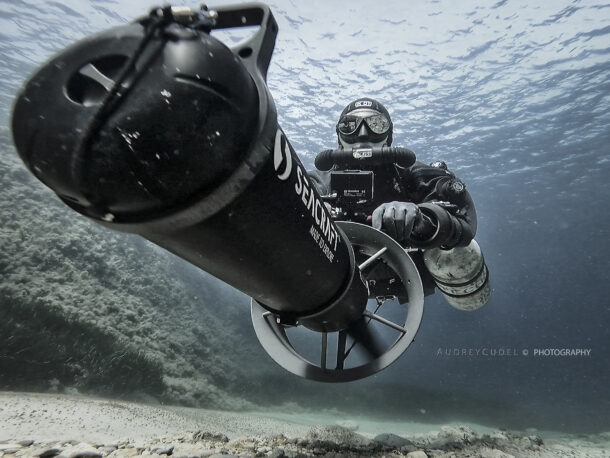 In 2012, she founded one of Malta's most famous Technical Diving Facility that she ran for seven years before establishing her own company AUDREY CUDEL TECHNICAL. With 30 years of diving and 15 years of training experience, she has been actively operating in Malta, Mexico, Egypt, Hungary, France, Sardinia, Germany and Spain to name a few.
She is also a renowned Underwater Photographer whose style is known within the Technical Diving community. Some of her photography and editorial work is being used in diving magasines,
agencies and brands publications.
Her spare time is dedicated to cave and mine exploration, underwater photography, video,
photogrammetry when she is not designing and manufacturing diving equipment.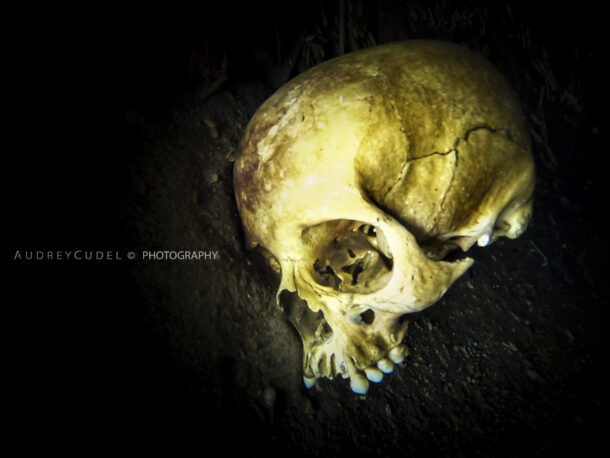 CAVE EXPLORATION

PROJECT 'K'
Her discovery of the existence of Sidemount diving back in 2010 led her naturally to get to know some of the gurus in the field. Steve Boggaert's expertise and exploration activity in Mexico triggered her will to travel and explore more of the caves there over the past 13 years.
Among other cave exploration projects, Project 'K' initiated in 2020 in the state of Yucatan remains up to this date her most memorable one for the quantity of ancient human remains and artefacts discovered at the entrance of the Cave.
Despite all survey data being conveyed to local authorities out of conservation concern, the Cave remains unprotected to this date which illustrates sadly the jeopardised future for the conservation of the fragile Peninsula's underworld.
During Covid times, Audrey was given the opportunity to use her secluded spare time on Gozo island to test the Seacraft FUTURE together with its ENC console. They both supported access to unexplored caves and distant places around the island. The FUTURE model also offered a steady valuable platform at the time Audrey started developing an interest in photogrammetry using local wrecks as test projects. For one who does not live on the mainland, she considers the Seacraft GO! to be an invaluable asset offering her the opportunity to travel and pursue exploration beyond borders.