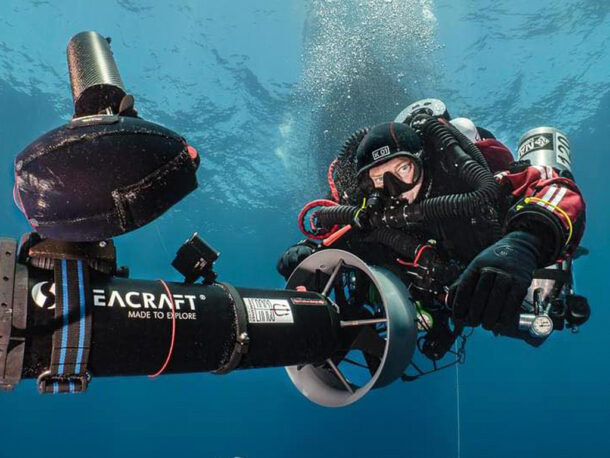 Enrico is an author of 2 Federal Fias manuals, discovered bubble free diving in 1999 with a self oxygen rebreather ARO. Whereas his love for CCR diving was clear right away, it was in 2015 when his emotional side met its rational counter part. As an electrotechnical engineer he fell in love with Divesoft solutions and CCR Liberty has become his exclusive breathing apparatus.
In 2021 Enrico added Seacraft dpv to his dive gear equipment and became expedition ready diver for the most demanding dives. From that moment on, Enrico cannot imagine diving any other way than in the CCR and DPV configuration that allow him to reach the limits and perform most demanding expeditions.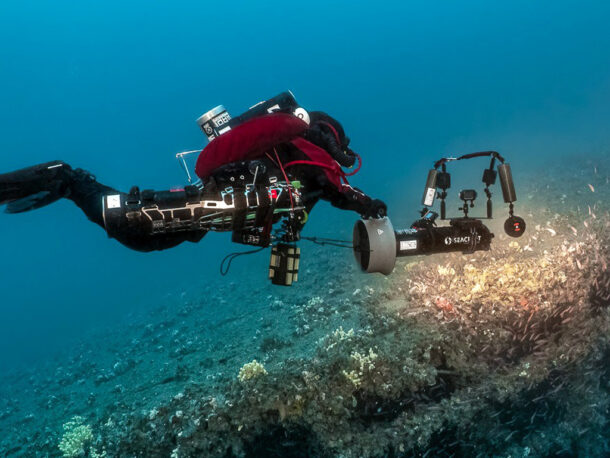 Enrico took part in Italian expedition to HMHS Britannic with his buddy Andrea Mescalchin, as well as other expedition dives in the Mediterranean.
Enrico is also a diving instructor by day and teaches tech dive with CCR Liberty Back and Side mount. Enrico, picking up new skills and knowledge is just as joyful as passing it on to his students.